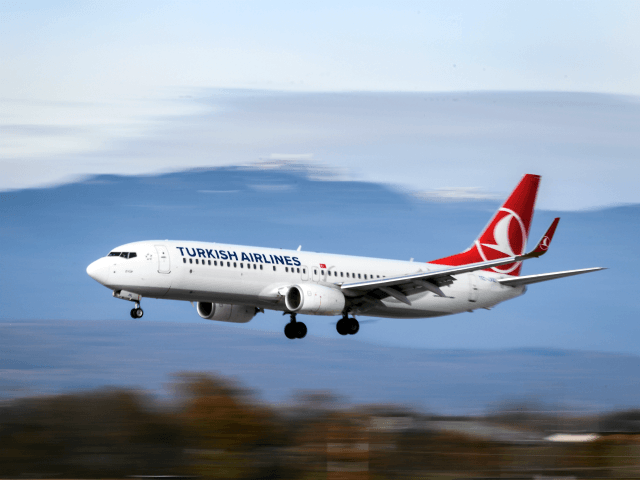 A Somali man whose deportation was thwarted when passengers on the aeroplane taking him out of the country began complaining is a convicted gang rapist linked to an Islamic State fighter.
29-year-old Yaqub Ahmed was about to be returned to Somalia via a commercial flight to Istanbul, Turkey, but around a dozen 'social justice warrior' passengers on the aeroplane became aware of his situation when he began groaning and wailing.
They started complaining "They're separating him from his family" and chanting "take him off the plane" in rowdy scenes recorded by several people on their mobile phones.
Rather than throw off the disruptive passengers or have them arrested for obstructing the course of justice, however, officials buckled to the mutinous flyers and took Ahmed off the flight, while his supporters applauded and shouted: "You're free, man!"
However, the Mail on Sunday has now revealed that the busybodies were championing a convicted gang rapist, and that one of his accomplices travelled to the Islamic State to fight as a jihadist after their crime.
VIDEO: Swedish Student Blocks Afghan Deportation by Disrupting Flight https://t.co/OhavK9xIpA

— Breitbart London (@BreitbartLondon) July 26, 2018
In August 2007, Ahmed was part of a four-strong rape gang which lured a 16-year-old girl who had become separated from her friends on a night out to a flat in Crouch End, North London, pretending they were waiting for her there.
Ahmed and his accomplices then took turn raping the teenager, who was only saved when neighbours overheard her cries for help and rang the police. All denied the crime, but were convicted with the help of extensive DNA evidence.
The judge sentenced them to a relatively short nine years each — although police detective Emma Bird seemed happy with the terms, saying they "reflect[ed] the seriousness of this offence" — but criminals almost never serve their full term in the United Kingdom, and Ahmed was out after a paltry four years.
It is understood that fellow rapist Ondogo Ahmed travelled to Syria to fight for the Islamic State just months after his release, while accomplice Adnan Mohamud — like Ahmed, a Somali granted refugee status — is still in Britain.
"We need to deport these people and members of the public should not be allowed to obstruct the proper course of justice," commented Tory backbencher Philip Hollobone.
"Officials accompanying the deportee need to react appropriately to passengers who do not know what is going on. To simply walk off in the face of passenger confusion is not good enough."
Britain's record both tracking and deporting illegal migrants in general is very poor.
Follow Jack Montgomery on Twitter:

 @JackBMontgomery
Follow Breitbart London on Facebook:

 Breitbart London
http://feedproxy.google.com/~r/breitbart/~3/ulmJAldhblA/