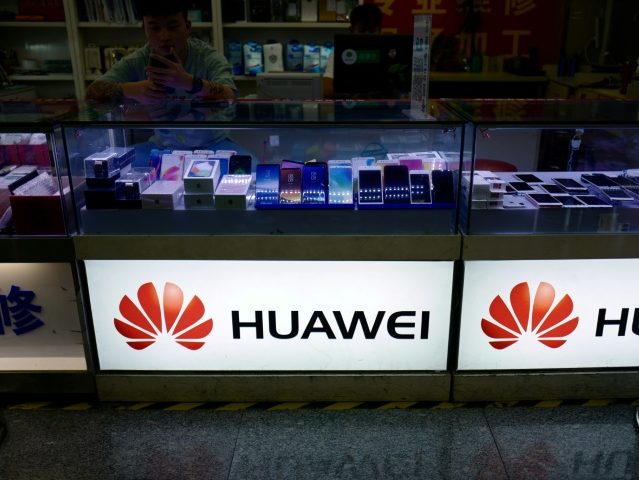 A young Silicon Valley firm called CNEX Labs is suing China's giant Huawei telecom company for stealing its technology, specifically solid-state drive (SSD) technology used for mass information storage.
The suit is actually a legal counterstrike against a suit Huawei filed against CNEX, whose founder Yiren "Ronnie" Huang is a former employee of the Chinese corporation. In essence, CNEX alleges Huawei is using the U.S. court system to steal its technology.
The Wall Street Journal described the complex legal battle on Thursday, beginning with the 30-year Silicon Valley career of Ronny Huang, a U.S. citizen born in China. Huang filed a number of valuable patents before catching the eye of Huawei and its Texas-based Futurewei unit.
The story got weird when Futurewei hired Huang but proved oddly reluctant to buy his SSD patents outright, even though he was quite willing to sell them. Futurewei took a stab at forcing him to sign his intellectual property away as a condition of employment, but Huang refused and left the company after about two years, finding it "lacking in entrepreneurial culture."
Huawei took what Huang's filings describe as an unhealthy interest in the company he founded after leaving, CNEX Labs:
Huawei immediately began monitoring the startup, including by feigning interest in becoming a customer in order to try to improperly gain access to its technology, CNEX says.

Huawei then sued CNEX and Mr. Huang, alleging he had stolen its tech and improperly recruited 14 of its employees. CNEX admitted in its response that those employees used to work at Huawei but denied any conspiracy.

CNEX said Huawei's litigation against it is "premised on bogus claims of trade secret misappropriation and false claims of ownership of CNEX's proprietary technology" and that it "represents the latest in a long line of underhanded tactics waged by Plaintiffs in their ongoing effort for Chinese technological dominance."
CNEX accuses Huawei of using the discovery process for its lawsuit to raid the smaller company's technological treasure vault, seeing everything from hardware schematics to software source code design documents. The judge issued an order protecting CNEX's intellectual property by restricting the technical data that could be demanded during the discovery process.
"Huawei and FutureWei have served as critical participants in a corporate espionage campaign orchestrated to steal intellectual property from American technology companies, like CNEX, in hopes of surpassing the United States as the world's predominant technological superpower by 2025," Huang's filing charged, invoking similar allegations against Chinese firms and congressional warnings about security vulnerabilities created by Huawei equipment to bolster its case.
Huawei responded by denying the charges of technology theft and dismissing Huang's suit as a tit-for-tat copy of the suit Huawei originally filed against him.
"Huang used information he obtained through his employment at FutureWei along with FutureWei's resources and technology in drafting these patent applications," Huawei alleged, citing the large number of patents it has obtained as proof the company does its own research and development.
The South China Morning Post adds Huawei's claim that one of the employees hired away for CNEX by Huang was "caught downloading thousands of confidential documents."
http://feedproxy.google.com/~r/breitbart/~3/v7TamkE5m00/