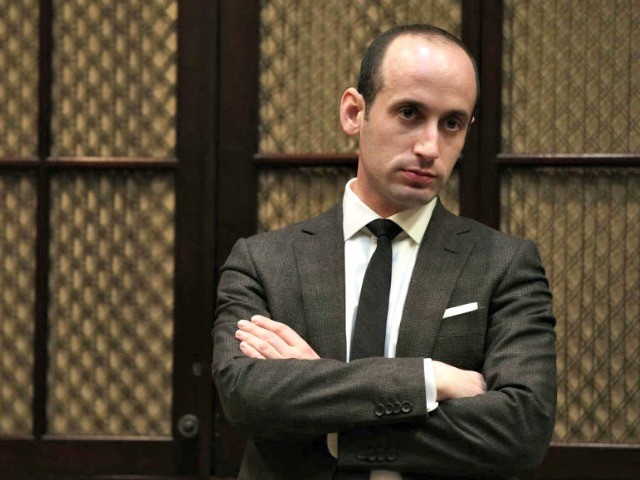 Nikki Fiske, the third-grade teacher who claimed Senior White House adviser Stephen Miller ate glue as a child has been suspended.
On Tuesday, the far-left Hollywood Reporter published another one of those childish, mean-spirited personal attacks against a Republican that has become so common throughout the establishment media. This one was titled "Stephen Miller's Third-Grade Teacher: He Was a 'Loner' and Ate Glue."
Other than a nasty attempt to embarrass Miller, the story has no relevance to anything, much less an entertainment publication. The Hollywood Reporter, though, was merely doing a follow-up on a story about Miller as a third-grader published by the far-left Politico in June. But that one was written by a fellow third-grader, not a teacher.
Fiske wrote about Miller being a "strange dude" who was a "loner and isolated and off by himself all the time." Fiske added, "I remember he would take a bottle of glue — we didn't have glue sticks in those days — and he would pour the glue on his arm, let it dry, peel it off and then eat it."
Fiske's story is not only malicious; it is a teacher violating the privacy of one of her own students.
Thankfully, Fiske's school saw things that way and suspended her. The Daily Beast reported, "The Santa Monica-Malibu Unified School District has placed her on 'home assignment' while it decides what to do about the matter."
A spokesperson said the school district was concerned about "her release of student information." 
Follow John Nolte on Twitter @NolteNC. Follow his Facebook Page here.
http://feedproxy.google.com/~r/breitbart/~3/uPShGbsERO0/