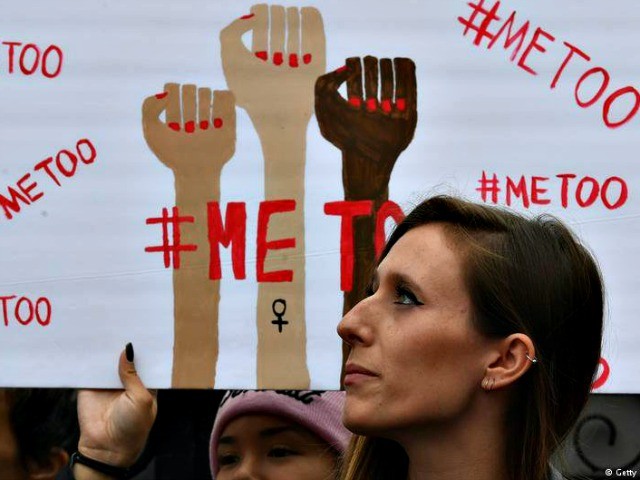 Wall Street executives are reportedly afraid to hold private meetings with women following the wave of #MeToo rape, sexual assault, and harassment allegations last year.
According to Bloomberg, "Across Wall Street, men are adopting controversial strategies for the #MeToo era," including, "No more dinners with female colleagues. Don't sit next to them on flights. Book hotel rooms on different floors. Avoid one-on-one meetings."
"A manager in infrastructure investing said he won't meet with female employees in rooms without windows anymore; he also keeps his distance in elevators. A late-40-something in private equity said he has a new rule, established on the advice of his wife, an attorney: no business dinner with a woman 35 or younger," Bloomberg reported, adding, "The changes can be subtle but insidious, with a woman, say, excluded from casual after-work drinks, leaving male colleagues to bond, or having what should be a private meeting with a boss with the door left wide open."
Employment attorney Stephen Zweig warned men against taking such precautions, however, noting, "If men avoid working or traveling with women alone, or stop mentoring women for fear of being accused of sexual harassment, those men are going to back out of a sexual harassment complaint and right into a sex discrimination complaint."
The report echoes similar comments that Facebook COO Sheryl Sandberg made in February.
In a Facebook post, Sandberg claimed the #MeToo movement "undoubtedly will decrease the opportunities women have at work."
"The last thing women need right now is even more isolation. Men vastly outnumber women as managers and senior leaders, so when they avoid, ice out, or exclude women, we pay the price," she proclaimed. "If we're going to change the power imbalance that enables so much sexual harassment in the first place, we need to ensure women get more mentorship and sponsorship, not less."
http://feedproxy.google.com/~r/breitbart/~3/wnX-JN7DBNM/