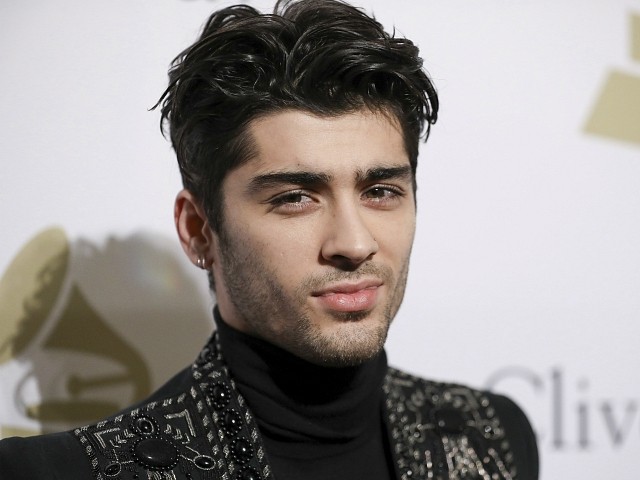 Former One Direction member and pop superstar Zayn Malik revealed he is no longer a practicing Muslim, principally because he does not believe in the teachings of Islamic theology.
The pop superstar was raised in a Muslim family of both Pakistani and Irish descent in the British town of Bradford, and as a young boy studied the Qu'ran and attended mosque. However, the 25-year-old admitted he no longer follows the religion, and instead prioritizes simply being a "good person."
"I don't believe you need to eat a certain meat that's been prayed over a certain way," Malik said in an interview with Vogue magazine. "I don't believe you need to read a prayer in a certain language five times a day. I don't believe any of it. I just believe if you're a good person, everything is going to go right for you."
"I believe whatever people's religious beliefs are is between them and whoever or whatever they're practicing," he continued. "For me, I have a spiritual belief of there is a God. Do I believe there's a hell? No."
Malik claimed his family was accepting of his decision, and he was ultimately pleased to have "built his life around the tenets of Islam."
"With my mum and dad, they were always there to educate us – I did go to mosque, I did study Islam – but they gave us the option so you could choose for yourself," he explained. "There's definitely beautiful parts to every religion."
The news may come as a disappointment to some liberal Islamic campaigners, many of whom previously have held him up as a young Muslim role model. However, as pointed out by one Twitter user, the teen heartthrob's lifestyle of drinking, partying, and dating was not particularly compatible with Islamic theology in the first place.
Follow Ben Kew on Facebook, Twitter at @ben_kew, or email him at bkew@breitbart.com.
http://feedproxy.google.com/~r/breitbart/~3/O_I7c4cC__w/