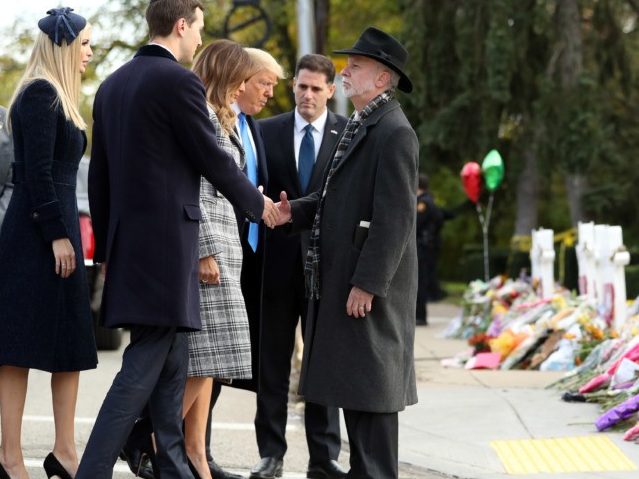 Rabbi Jeffrey Myers is confronting a deluge of hate for saying he would welcome President Donald Trump to his synagogue in the wake of the tragic mass shooting.
Myers is the rabbi for Pittsburgh Tree of Life, where Robert Bowers is accused of slaying almost a dozen people. "I heard him execute my congregants," he said. Despite the hellish tragedy, neither Myers nor any other Jewish leadership tried to forbid Trump from visiting Pittsburgh.
"I'm a citizen. He's my president. He is certainly welcome," Myers said. "Hate is not blue, hate is not red, hate is not purple… hate is in all," he continued. "Speak words of love, speak words of decency and of respect. When the message comes loud and clear, Americans will hear that and we can begin to change the tenor of our country."
Pittsburgh's Democratic mayor William Peduto disagrees. "If the president is looking to come to Pittsburgh, I would ask that he not do so while we are burying the dead," he said.
Robert Bowers faces a litany of charges, for which Federal prosecutors are expected to seek the death penalty. Those charges include 11 counts of criminal homicide, six counts of aggravated assault, 13 counts of ethnic intimidation, as well as firearm and hate crime offenses.
http://feedproxy.google.com/~r/breitbart/~3/X5lgNC18I1E/