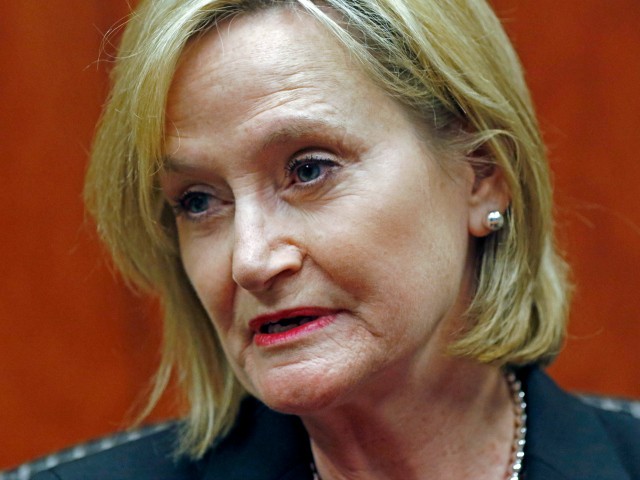 Walmart is withdrawing its financial support for incumbent Sen. Cindy Hyde-Smith (R-MS) because she made an innocuous remark about attending a "public hanging."
Last week, as a means to praise one of her supporters, all Hyde-Smith said was if he invited her to a "public hanging," she would be on the "front row." There was no racial connotation to the remark. It is simply a figure of speech, a colorful expression.
But in this world of perpetual outrage that is powered by cynical Democrats and lubricated by a dishonest media, and because there is a run-off on November 27 for Hyde-Smith's Senate seat, a perfectly innocent expression has been artificially blown up into a Mississippi Burning 2, into a phony "racial controversy" that harkens back to the dark days of Jim Crow, segregation, and lynching.
Oddly enough, though, what no one wants to report is that Democrats were the ones solely in charge of Mississippi back in those bad old days.
Anyway, now that a phony racial controversy has been ginned up, the kind that might just win Democrats a longshot Senate seat, the next phase is to use this phony controversy to publicly shame as racist anyone who supports Hyde-Smith, starting with the cowards in corporate America.
Although Hyde-Smith did absolutely nothing wrong, Walmart was bullied and shamed into pretending she did, withdrew their financial support, and released this mealy-mouthed statement Tuesday: "Hyde-Smith's recent comments clearly do not reflect the values of our company and associates. As a result, we are withdrawing our support and requesting a refund of all campaign donations."
Follow John Nolte on Twitter @NolteNC. Follow his Facebook Page here.
http://feedproxy.google.com/~r/breitbart/~3/xOQmROrc8fc/