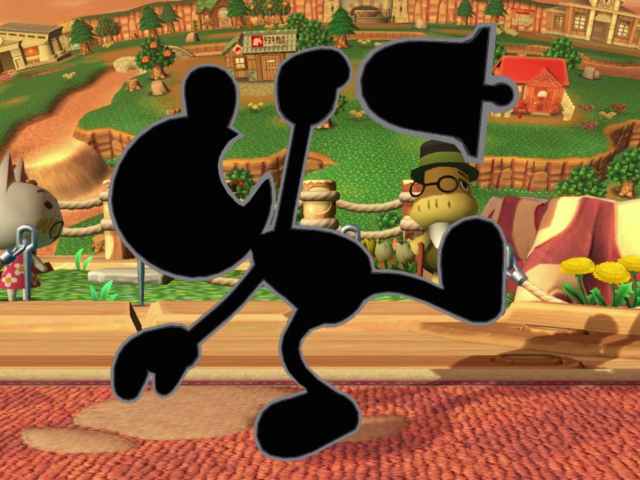 Console gaming giant Nintendo has removed a Native American reference from its hotly anticipated game Super Smash Bros. Ultimate, after the company received complaints and allegations of racism.
In the upcoming game Super Smash Bros. Ultimate, Nintendo has included a retro character from a crude early 1980's handheld game which featured a Native American parody in a loincloth and holding a torch.
"Mr. Game & Watch is a retro character from a line of handhelds Nintendo released in the 1980s. One of his moves is reportedly a reference to 'Fire Attack,' a 1982 game where the player is a Civil War-era general defending a fort from torch-wielding Indians," explained Variety. "When he uses it, he transforms into a stereotypical Indian wearing a loincloth and feather, and he attacks with a flaming torch."
Some users on Twitter accused Nintendo of racism after the character was revealed, while left-wing gaming blogs, including Gawker's Kotaku, and Polygon, also criticized the "racist" depiction — prompting Nintendo to apologize and promise to modify the game to appease the journalists and social justice warriors.
Please check and spread the below thread from ResetEra. Mr. Game & Watch's new forward smash in Smash Ultimate is a direct reference to a G&W game featuring racist depictions of Native Americans.

I'm Native, and this hurts. @NintendoAmerica Can you help?https://t.co/8JlXbBh1lf pic.twitter.com/NZCasWlVom

— ✨ gale (@rr_gale) November 3, 2018
People ACTUALLY COMPLAINING ABOUT NINTENDO REMOVING THE FEATHER FROM GNW'S FSMASH. you idiots complain about the people getting offended at the literal depiction of the racist stereotype yet call others soft? Get off the internet and get a life

— pop/star (@CaptainZack_) November 7, 2018
During Nintendo's Japanese livestream, one of Mr. Game & Watch's attacks was shown off. It was referencing offensive depiction of Native Americans.

We reached out for Nintendo for an statement. The feather will be removed from Mr. Game & Watch's attack. pic.twitter.com/dOwNqjrV8J

— Source Gaming (@AllSourceGaming) November 7, 2018
"Nintendo has been planning to distribute an update for 'Super Smash Bros. Ultimate' that removes the feather from the silhouette of Mr. Game & Watch," claimed Nintendo in a statement. "The original game on which this depiction of the character is based was released more than three decades ago and does not represent our company values today."
"We sincerely apologize that this change was not noticed in our marketing material and are continuing our work to make 'Super Smash Bros. Ultimate' an experience that is both welcoming and fun for everyone," the company continued.
Nintendo has previously been accused of racism, with Nintendo Switch's Street Fighter 2, Arms, and a large variety of other titles.
Last year, Nintendo also removed sombreros from Super Mario Odyssey following accusations of racism and "cultural appropriation."
http://feedproxy.google.com/~r/breitbart/~3/O123lD6BqwQ/