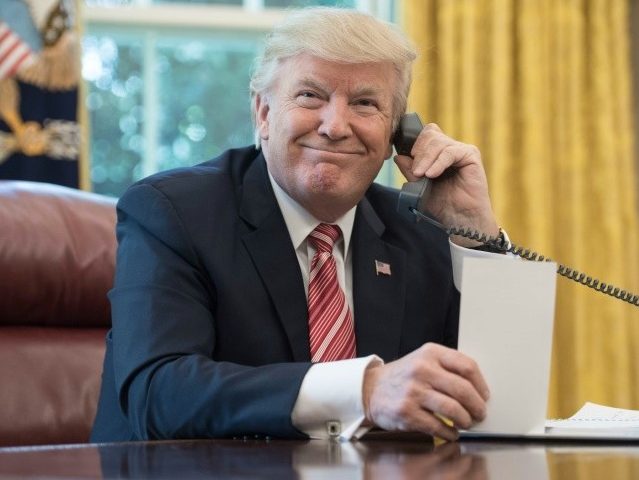 Chinese state media interpreted Tuesday's U.S. election as Democrats riding a "wave of dissatisfaction with President Donald Trump," in the phrasing of
China Daily
.
Chinese observers were thrilled at the prospect of Democrats impeaching President Trump, bogging his administration down with endless House investigations, or at least forcing him to scale back his "hardline policies on trade."
China Daily mischaracterized Democrats in tough races as shying away from "harsh criticism of Trump" and portrayed them as winning an extraordinarily large number of House seats compared to previous first-term elections.
The Chinese paper was excited by left-wing "trailblazing candidates who are diversifying American politics," especially socialist Alexandria Ocasio-Cortez of New York and the first Muslim women elected to Congress, Rashida Tlaib of Michigan and Ilhan Omar of Minnesota.
China Daily also celebrated Deb Haaland of New Mexico and Sharice Davids of Kansas for becoming "the first two Native American women in Congress," callously dismissing Senator Elizabeth Warren of Massachusetts, who has long claimed to hold that distinction.
The profiles of groundbreaking female and minority candidates were not uniformly left-wing, as China Daily applauded the success of Tennessee's new Republican Senator Marsha Blackburn for prevailing over the combined efforts of Democratic former governor Phil Bredesen and pop star Taylor Swift.
CNBC on Wednesday threw a little cold water on China's hopes for the next Congress by arguing the trade war with China would not be much affected by the change of leadership in the House:
The as-expected outcome is set to challenge Trump on several areas such as military spending and his foreign business dealings, making it difficult for the commander-in-chief to pass major legislation. But on trade policy, one of the areas most relevant for the international community, Trump enjoys executive power and can set the terms regardless of whether Congress is divided or not.

That's because "Congress doesn't have much of an ability to control trade policy," analysts at RBC Capital Markets wrote in a recent note. Rather, "the Oval Office has wide reaching powers to act unilaterally," which means the president is likely to "keep pushing his trade agenda," they continued.

"On trade, it's going to be the same, if not worse, in terms of U.S.-China," Steven Okun, senior advisor at McLarty Associates, told CNBC as election results were trickling in.
Former U.S. ambassador to Singapore David Adelman added that Democrats are traditionally "the more protectionist party," while Republicans have grown "extremely hawkish" on China, so the trade war might be one of the few issues where the two parties share abundant common ground.
Adelman predicted Democrats would likely push back if Trump attempts to impose tariffs on the European Union or pull out of the World Trade Organization.
The UK Daily Express went further and cited analysts who thought President Trump's trade war could "intensify" during the next Congress. The Express thought China's assessment of the situation might already be prodding Beijing to offer an olive branch or two because the midterms did not produce the kind of result that could greatly weaken the Trump White House or force changes in its trade policy.
"The Democrats have retaken the US House of Representatives, dealing a major blow to President Donald Trump's domestic agenda, but if anxious politicians in Beijing think that means a reprieve from the White House, they should think again," CNN advised on Wednesday, making a similar argument that House Democrats can do little to help Beijing and probably wouldn't be inclined to do so if they could.
Hong Kong professor Willy Lam suggested China's seemingly all-powerful President Xi Jinping might be taking more domestic political heat for the trade war than Trump: "He has been widely criticized, not by name of course, but subtly, for failing to handle Trump's multi-pronged challenge. He's very much on the defensive."
http://feedproxy.google.com/~r/breitbart/~3/fDQeLNPwQ1Y/