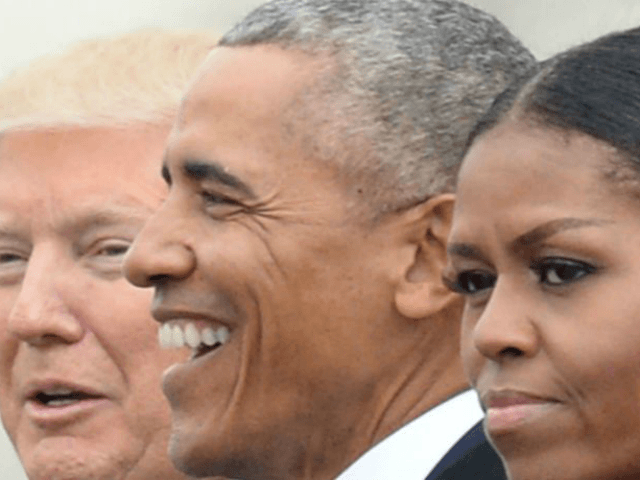 Former first lady Michelle Obama revealed in her upcoming memoir Becoming that she did not even try to smile at President Trump's inauguration in January 2017.
Obama mentioned the passage in her book during an interview with ABC's Robin Roberts aired on Sunday evening, when she discussed the transition period between her husband's administration and Trump's.
In the book, Obama lamented that the "celebratory" atmosphere she felt during both of former President Barack Obama's inaugurations quickly faded on Trump's inauguration day, and she did not even bother hiding her sour mood that day.
"Someone from Barack's administration might have said that the optics there were bad, that what the public saw didn't reflect the president's reality or ideals, " she wrote in the book, according to ABC News. "But in this case, maybe it did."
"Realizing it, I made my own optic adjustment," she continued. "I stopped even trying to smile."
The former first lady made it clear in her memoir that she holds a grudge against Trump and does not plan on forgiving him anytime soon.
Obama also vowed in her book that she would "never" forgive Trump for questioning her husband's birth certificate in 2011.
Trump later responded to Michelle Obama's claim, saying he would "never forgive" former President Barack Obama for what he did to the nation's military, and dismissed her claim as a controversy created to sell her memoir.
http://feedproxy.google.com/~r/breitbart/~3/jb0-y4SM778/