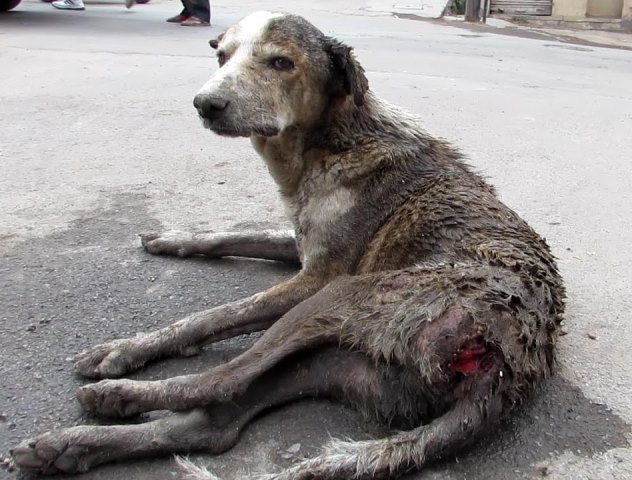 A pack of street dogs were discovered fighting over a discarded human head late last week in Tijuana.
Tijuana Municipal Police were summoned to colonia Amparo Sanchez last Thursday after citizens observed a pack of street dogs fighting over a severed human head presumably dumped there. Residents reported the incident at approximately 6:30 pm, according to local media.
Police were later able to secure the head and handed the scene over to the forensic medical services team from the state attorney General's office. No information was available on the identity of the victim, nor were other remains located.
According to a report from the state attorney general's office, a total of 18 homicides were registered over the weekend in Tijuana. In September, 112 murders are currently accounted for.
Between Friday and early Saturday morning, five killings were registered with four of the victims found burned. From early Saturday to Sunday morning, an additional seven more victims were murdered–typically from gunshots. From Sunday morning until the early morning hours of Monday, a total of six more victims were recorded throughout the city.
Breitbart Texas reported  on the ongoing cartel violence in Tijuana, which is experiencing a record-breaking homicide rate attributed to turf wars involving Cártel Tijuana Nueva Generación (CTNG), aligned with El Cártel de Jalisco Nueva Generación, against the Sinaloa Cartel. The cartels are grasping for control of the lucrative street-level markets and routes leading into the United States. Tijuana is approaching 1,700 homicides for 2018. The previous record was in 2017 when 1,742 murders were registered for the year.
Robert Arce is a retired Phoenix Police detective with extensive experience working Mexican organized crime and street gangs. Arce has worked in the Balkans, Iraq, Haiti, and recently completed a three-year assignment in Monterrey, Mexico, working out of the Consulate for the United States Department of State, International Narcotics and Law Enforcement Program, where he was the Regional Program Manager for Northeast Mexico (Coahuila, Tamaulipas, Nuevo Leon, Durango, San Luis Potosi, Zacatecas.)
http://feedproxy.google.com/~r/breitbart/~3/kfKELkR1xJY/