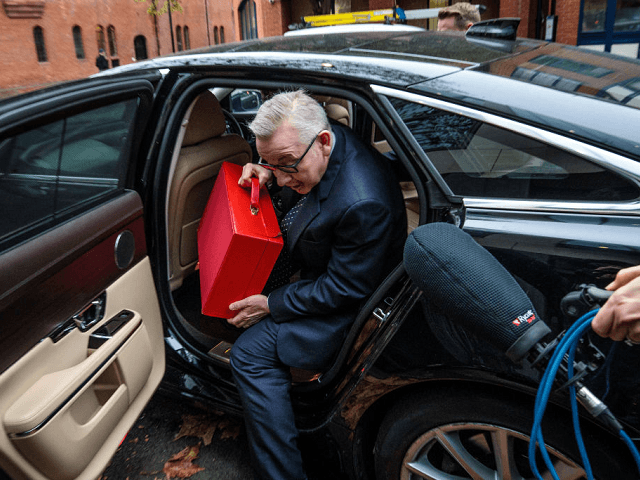 Members of the British government loyal to Prime Minister Theresa May and her "worst deal in history" soft Brexit are preparing to fight off an anticipated leadership challenge Friday, with her deputy insisting she would shake off the competition when it came.
The Prime Minister was rocked by a series of cabinet resignations on Thursday, which saw seven ministers of different levels of seniority depart her government, including Brexit minister Dominic Raab and Pensions secretary Esther McVey.
The resignations came in the wake of the revelation of the Brexit deal May had proposed to strike with the European Union, which critics said was a failure on the terms she had herself previously set out, and would seriously imperil the United Kingdom.
The resignations were followed up by a call from top Brexiteer backbencher Jacob Rees-Mogg, who dramatically gave the PM a chance to redeem herself in Parliament before standing outside the Palace and giving a press conference Thursday afternoon where he explained why he had be calling for her to resign and suggesting others do the same.
From Britain joining the EEC in 1973 to Theresa May's 'Worst Deal Ever' in 2018 — get the full facts on how Brexit happened and what it means now: https://t.co/iq7W7M2MwK

— Breitbart London (@BreitbartLondon) November 15, 2018
Yet as rumours swell in Westminster that the number of calls from Conservative parliamentarians has reached the 15 per cent threshold — or 48 letters to the backbench chairman — ministers loyal to the PM prepared to dig in and defend her, as well as her deal from the assault.
May's deputy, David Lidington was explicit on Friday when in comments reported by Reuters he said: "If those letters were to go in, I think that she would win any such vote decisively, and she'd deserve to do so.
"She is doing her best for the country. The national interest, I think, says that we should rally in her support."
Prime Minister Theresa May is Doubling Down on her Brexit Plan at Downing Street Briefing. Read more: https://t.co/zBjn1CnlTg pic.twitter.com/o7WH7KmCUe

— Breitbart London (@BreitbartLondon) November 15, 2018
A number of ministers who were on a list of politicians Westminster-watchers anticipated to be resignation potentials including Michael Gove, Dr Liam Fox, and Penny Mordaunt have all stayed in post and are now working to push through May's softest-Brexit deal, rather than seeking to achieve a full Brexit instead.
Reports that Michael Gove was offered the role of Brexit secretary in Dominic Raab's stead were followed up by claims that he had turned it down because he would be unable to renegotiate May's deal in the post. Instead, The Guardian reports the ministers are planning to meet next week to discuss how to convince PM May to change her deal — despite her several public statements this week making clear she would do no such thing.
It is not clear what would happen if the group were unable to budge the Prime Minister from the deal created between Britain's unelected civil service and the European Union negotiators, and whether that failure would be a pretext for more resignations next week.
Read more: Westminster insiders claim enough Conservative MPs have now requested a ballot to trigger the leadership challenge mechanism
BREAKING: Media sources claim 1922 Committee chairman Sir Graham Brady has received 48 letters of no confidence in the Prime Minister, which would trigger a vote amongst party MPs. https://t.co/MGpt6KBUxY

— Breitbart London (@BreitbartLondon) November 16, 2018
Oliver JJ Lane is the editor of Breitbart London — Follow him on Twitter and Facebook
http://feedproxy.google.com/~r/breitbart/~3/Jo9WBrFCsoE/