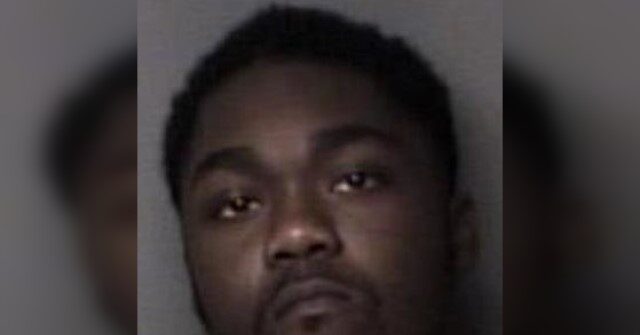 The 24-year-old man accused of shooting a six-year-old girl over a basketball rolling into his yard in North Carolina was arrested Thursday afternoon in Tampa, Florida.
Breitbart News noted that the 24-year-old was identified as Robert Louis Singletary.
Singletary also allegedly shot the girl's parents and another neighbor, ABC News reported.
He was on the loose for a week, eventually turning himself in for arrest in Florida.
NPR reported that Singletary surrendered to the Hillsborough County Sheriff's Office in Tampa, where he is "held on a fugitive warrant with no bond."
A Friday court appearance is scheduled regarding extradition to North Carolina.
The North Carolina Department of Adult Correction's records show Singletary "was convicted in 2017 of felonious assault with a deadly weapon with intent to kill or inflicting serious injury, and released from prison on parole in September 2020," NPR indicated.
The six-year-old's father, William White–who was allegedly shot by Singletary while trying to draw fire in order to save his daughter–remains hospitalized in serious condition.
AWR Hawkins is an award-winning Second Amendment columnist for Breitbart News and the writer/curator of Down Range with AWR Hawkins, a weekly newsletter focused on all things Second Amendment, also for Breitbart News. He is the political analyst for Armed American Radio and a Turning Point USA Ambassador. AWR Hawkins holds a Ph.D. in Military History, with a focus on the Vietnam War (brown water navy), U.S. Navy since Inception, the Civil War, and Early Modern Europe. Follow him on Instagram: @awr_hawkins. You can sign up to get Down Range at breitbart.com/downrange. Reach him directly at awrhawkins@breitbart.com.
https://www.breitbart.com/crime/2023/04/21/man-accused-shooting-6-year-old-over-basketball-arrested-florida/