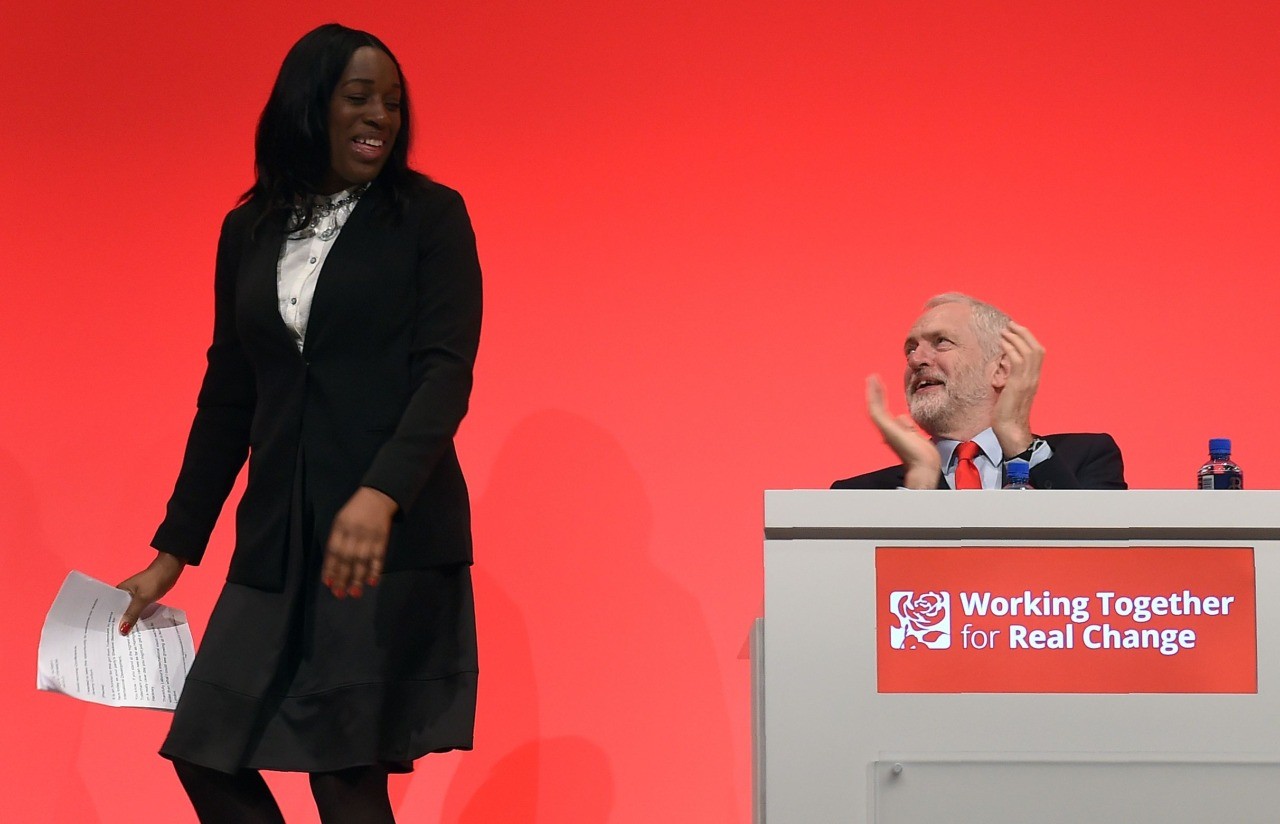 Labour MP Kate Osamor has quit the shadow front bench after reportedly attacking a journalist who asked questions about her son's conviction for having £2,500-worth of drugs with the intent to supply.
In a statement posted to Twitter Saturday, the Edmonton MP said she had resigned as shadow international development secretary "to concentrate on supporting my family through the difficult time we have been experiencing".
The announcement came just hours after The Times alleged Osamor had threatened a reporter who approached her for comment on whether she had misled the public over how much she knew about the drugs conviction of her son, Ishmael, whom she employs in her Commons office on a substantial salary.
She reportedly told the journalist to "f*** off" and threw a bucket of water at him, proclaiming that she "should have come down here with a bat and smashed your face in".
She is said to have followed this by ringing the police and claiming the reporter was stalking her.
Earlier on Friday evening Ms Osamor was knocking on doors to talk about violent crime. Later when someone knocked on her door to politely give her a response to allegations pre-publication she threatened to smash their faces in with bat. https://t.co/ZaEaaDrwNX

— Harry Cole (@MrHarryCole) December 1, 2018
Osamor was reported to Parliament's standards watchdog last month over her continuing to employ her son despite his guilty plea in September after being caught with ecstasy, cocaine, ketamine, and cannabis at a music festival in Dorset last year.
Labour Party officials had claimed the left-wing MP knew nothing about her son's arrest until after he was handed a community sentence on October 19th, when the judge reportedly told the 29-year-old he was "very lucky" he was being spared jail.
However, it was revealed in The Times that Osamor, who it was noted by The Sun newspaper had previously campaigned on an anti-drugs stance, had written to the trial judge asking for leniency towards her son and describing his remorse.
Former international development secretary Priti Patel said Labour Party officials should make a full statement about what they knew about this case and why he continued to be employed on the public payroll at Westminster, adding that "serious questions must be asked about whether she has misled the public in her account so far of what she knew and when she knew it."
These were the drugs Labour MP Kate Osamor's son was caught with that were only for him and his friends. I guess he must have a LOT of friends. pic.twitter.com/CGQb9o05pt

— Julia Hartley-Brewer (@JuliaHB1) December 1, 2018
While the party has so far declined to comment on the issues raised in the Times report, Jeremy Corbyn issued a statement after Ms Osamor's resignation as shadow development secretary which thanked her for "[bringing] a new dimension to the role by committing Labour to tackling global inequality as well as poverty as part of building a world for the many not the few.
"I know Kate will take this time to support her family, work for her constituents and support our party's efforts to rebuild Britain from the backbenches," the Labour leader said.
Martha Osamor, mother of Kate and co-founder of United Black Women's Action Group, is due to take her seat in the House of Lords on Tuesday.

— George Eaton (@georgeeaton) December 1, 2018
Follow Breitbart London on Facebook:

 Breitbart London
http://feedproxy.google.com/~r/breitbart/~3/TN5sCrfxw6Y/