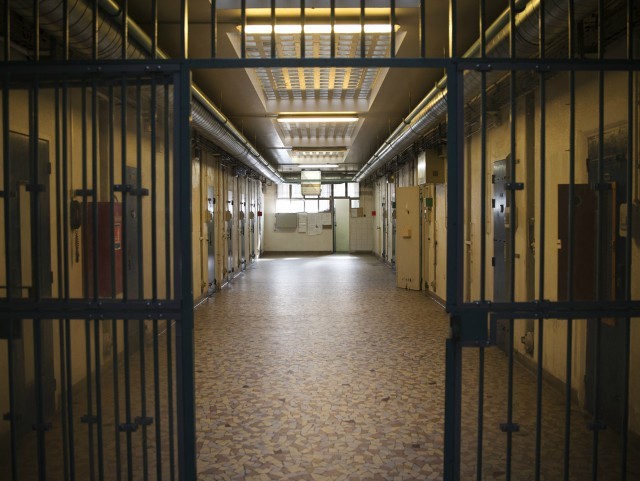 A Tunisian imam has been expelled from Italy after it was revealed that he had celebrated the Berlin Christmas Market terror attack in December of 2016 from his prison cell.
The 32-year-old imam, who had been convicted of robbery and drug dealing, was serving his sentence at the Rebibbia prison in Rome where he praised Islamic State and terrorist acts, Il Giornale reports.
One of the attacks the imam celebrated was the 2016 Berlin Christmas Market attack in which fellow Tunisian Anis Amri used a truck to run over multiple innocent people, killing a dozen and injuring 56 others. After the attack, it was revealed that Amri was said to have been radicalised in an Italian prison.
The imam was also said to have been spreading radical Islamic radical ideology among the prisoners and was said to be ready to imitate the deeds of Amri and commit a terror attack.
The expulsion order came after the 32-year-old had served his prison sentence and was set for release on August 22nd. Instead of being released, he was transferred to a repatriation centre along with three Egyptian nationals who were considered threats to Italian national security.
All four men were put on a direct flight from Rome to Cairo on Wednesday afternoon.
UK Launches 'Separation' Prison Wings for Extremists and Jihadists https://t.co/vMVQI28AQ7

— Breitbart London (@BreitbartLondon) November 22, 2017
The case is just the latest example of the presence of radical Islam in European prisons, with the problem being a major issue in France.
Last year, two radical Islamic inmates at Fresnes prison were caught plotting a terror attack that they were to carry out upon their release and investigators also manage to find smuggled phones that allowed the pair to communicate with Islamic State.
Prisons across Europe have been referred to as breeding grounds for Islamic radicalism in a 2016 study released by the International Centre for the Study of Radicalisation and Political Violence (ICSR).
In Austria, senior imam Ramazan Demir also spoke out against radicalisation in prisons last November saying: "Prisoners who behave inconspicuously at first mutate into ticking time bombs. Suddenly driven by hatred, they speak of wanting to commit murders."
His comments came after radical Islamic literature was discovered at Korneuburg prison a month beforehand.
Follow Chris Tomlinson on Twitter at @TomlinsonCJ or email at ctomlinson(at)breitbart.com
http://feedproxy.google.com/~r/breitbart/~3/_Yq6id04Kvg/