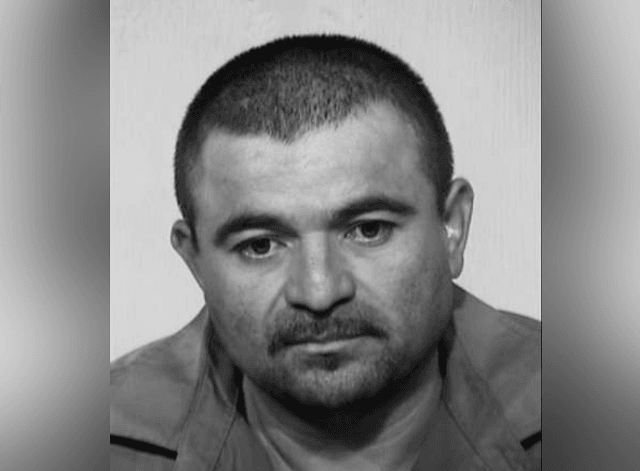 An alleged serial rapist reportedly living in the U.S. illegally attacked at least seven Phoenix area women in a year, local police say.
Phoenix Police arrested an illegal immigrant identified as Isaias Jimenez-Perez, 35, late last month after DNA results and positive photo identification by victims determined he was involved in a series of attacks, according to a local report. Breitbart law enforcement sources indicated that Jimenez-Perez is originally from Mexico. Investigators were reportedly able to connect a series of attacks to Jimenez-Perez after detectives noticed a pattern between cases. The victims also described the suspect as speaking in broken English.
According to police, the first incident occurred on October 5, 2017, where he allegedly sexually assaulted a prostitute in a small shed near 27th and Glendale Avenues. Jimenez-Perez was reportedly armed with a butcher knife.
On May 2, 2018, Jimenez-Perez allegedly offered a homeless woman a place to stay but instead led her to a vacant house near 27th and Luke Avenues, and sexually assaulted her in a shed.
In August, Jimenez-Perez was reportedly involved in a third documented attack followed by four more in September of this year. On September 13, just after midnight, Jimenez-Perez allegedly offered to take a woman to her hotel near 27th Avenue and Camelback Road–but instead took her to an alley near 30th and Glendale Avenues to sexually assault her and smoke meth, police said.
Approximately 24 hours later, around 11:45 p.m., Jimenez-Perez reportedly drove up to a woman at a bus stop near 27th and Glendale Avenues and said: "I'll cut your throat if you don't get into the car," making a cutting gesture with a hunting knife. He pulled into an alley near 39th and Northern and sexually assaulted the woman three times, police said. He later held a knife to her and said if she "made any 'problems' for him would kill her," court documents noted.
On September 24 around 1 a.m., he allegedly threatened a woman walking near 33rd and Northern Avenues and later took her to an abandoned house where he sexually assaulted her while armed with a machete. Jimenez-Perez reportedly dropped his wallet at the crime scene, leading investigators to a vehicle description and his eventual arrest.
Jimenez-Perez was booked on four counts of kidnapping, four counts of sexual assault, three counts of aggravated assault with a deadly weapon, and one count of threatening to intimidate. However, court documents from the Maricopa County Attorney's Office said there were seven victims, and he faces up to 19 charges. He is being held on $500,000 bond.
Robert Arce is a retired Phoenix Police detective with extensive experience working Mexican organized crime and street gangs. Arce has worked in the Balkans, Iraq, Haiti, and recently completed a three-year assignment in Monterrey, Mexico, working out of the Consulate for the United States Department of State, International Narcotics and Law Enforcement Program, where he was the Regional Program Manager for Northeast Mexico (Coahuila, Tamaulipas, Nuevo Leon, Durango, San Luis Potosi, Zacatecas.)
http://feedproxy.google.com/~r/breitbart/~3/tJIH64naU8g/