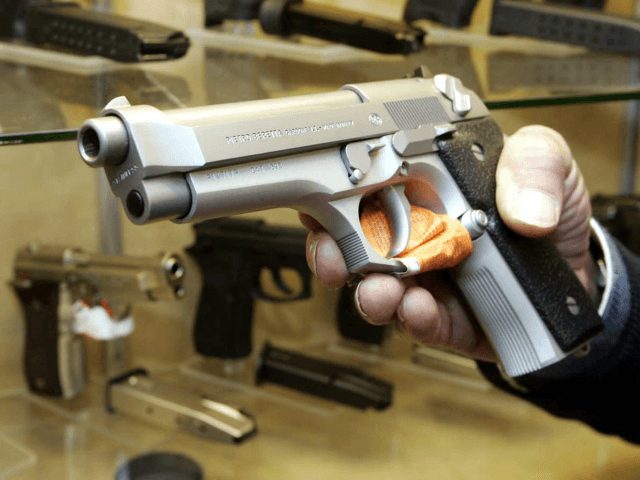 A homeowner in Tulsa, Oklahoma, shot and killed an intruder Tuesday just over five years after he shot another intruder at the same address.
On November 27, 2018, Breitbart News reported that the homeowner, Charles Sweeney, shot and killed an intruder in the bathroom of his home. Fox 23 reports that the deceased intruder's name was Donald Stovall.
Tulsa World quoted Capt. Karen Tipler, who said, "If they (residents) feel that there is a danger to themselves or someone else who may be in the home from an intruder, then, yes, they are within their legal rights to defend themselves within their home."
Sweeney talked to Fox 23 about killing the intruder, saying, "He brought this on himself, I have no sympathy."
This was the second time Sweeney has shot an intruder in his home. Just over five years ago he discovered two suspects in his home and shot and wounded one of them. Both of those individuals are now in prison.
AWR Hawkins is an award-winning Second Amendment columnist for Breitbart News, the host of the Breitbart podcast Bullets with AWR Hawkins, and the writer/curator of Down Range with AWR Hawkins, a weekly newsletter focused on all things Second Amendment, also for Breitbart News. He is the political analyst for Armed American Radio. Follow him on Twitter: @AWRHawkins. Reach him directly at awrhawkins@breitbart.com. Sign up to get Down Range at breitbart.com/downrange.
http://feedproxy.google.com/~r/breitbart/~3/A_tX-DqApfk/