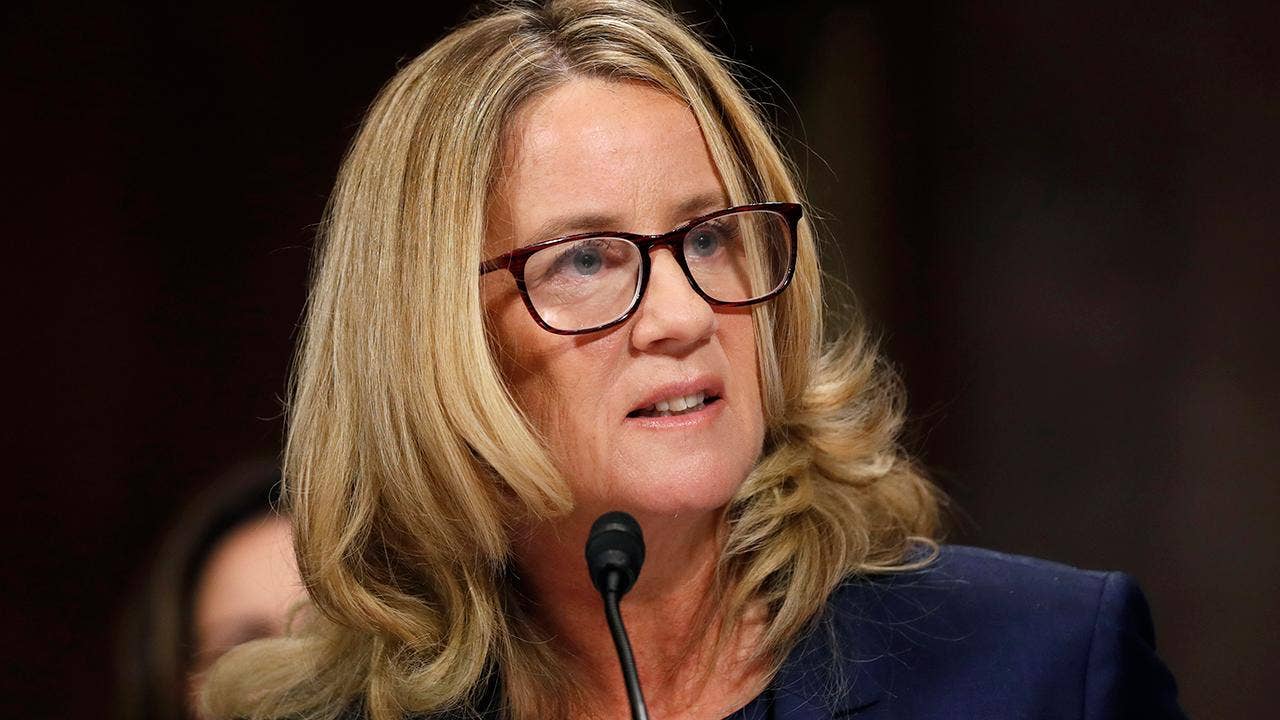 Christine Ford repeatedly named Supreme Court nominee Brett Kavanaugh as her attacker at a party in the '80s, despite denials from the judge. Hours before the pair faced lawmakers Thursday to clear up their stories, Judiciary Committee Republicans revealed they spoke with two men who claimed responsibility for the encounter.
Ford previously stated there was "zero chance" she had mistaken Kavnaugh with another man. But two new witnesses — both interviewed by GOP investigators in recent days — say Ford may not correctly recall the incident.
In a statement released Wednesday night, GOP members announced they conducted an interview Monday with "a man who believes he, not Judge Kavanaugh, had the encounter with Dr. Ford in 1982 that is the basis of his [sic] complaint." They added that investigators also spoke on the phone with another man with a similar claim.
AHEAD OF PIVOTAL SENATE HEARING, WITNESSES SURFACE TO SAY CHRISTINE FORD MAY HAVE MISTAKEN THEM FOR KAVANAUGH
In light of the last-minute news, the California professor was asked again to ensure committee members she was positive Kavanaugh was inovled in the alleged sexual assault.
Sen. Dick Durbin, D-Illinois, asked Ford to address the new defense of "mistaken identity" directly.
"Dr. Ford, with what degree of certainty do you believe Brett Kavanaugh assaulted you?" Durbin asked Ford.
KAVANAUGH, FORD HEARING LIVE BLOG: SUPREME COURT NOMINEE AND PROFESSOR TESTIFY ON SEXUAL ASSAULT ACCUSATIONS
"One hundred percent," replied Ford, speaking directly into the mic.
Durbin repeated "one hundred percent" as Ford nodded.
Kavanaugh has vehemently denied all sexual misconduct allegations. In his prepared testimony released ahead of Thursday's Senate Judiciary Committee hearing, he states "the truth is that I have never sexually assaulted anyone – not in high school, not in college, not ever."
http://feeds.foxnews.com/~r/foxnews/politics/~3/prqNvo_Av3Y/ford-im-100-percent-certain-kavanaugh-assaulted-me.html