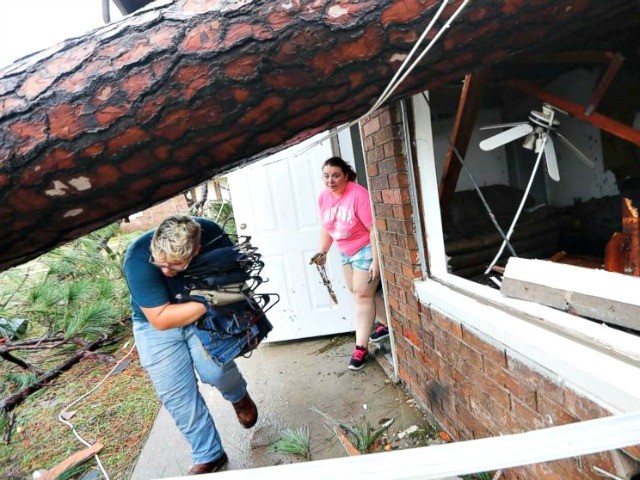 President Donald Trump rallied supporters in Pennsylvania on Wednesday evening, despite Hurricane Michael hitting the Florida Panhandle earlier in the afternoon.
Trump immediately offered his thoughts and prayers for the people suffering in the Category 4 level hurricane.
"We just want to wish them all the best. Godspeed. God bless you all," Trump said. "It's a bad one."
The storm is the largest to hit the area since the mid-1800s, according to experts.
Trump vowed to work with state and local officials to rebuild the area after it was torn apart by winds of up to 150 mph and flooding.
"We will spare no effort, no expense, no resource to help these great fellow citizens of ours that are going through a tough time right now," Trump said.
Trump said his administration was working closely with Florida governor Rick Scott to ensure the full support of the federal government.
"We know when Americans face hardship we support each other, we stand for each other, we care for each other, and we will always pull through," he said. "We will always be successful at what we do."
Trump said he would be traveling "very very shortly" to view the damage personally.
Earlier in the day, Trump explained that he would travel to his previously scheduled rally despite the hurricane.
"I don't want to disappoint people," he said to reporters at the White House. "We'll probably go because what are you going to do? Tell thousands of people that have been waiting all night that we're not coming? That's not fair."
http://feedproxy.google.com/~r/breitbart/~3/4dL9z-0dKls/