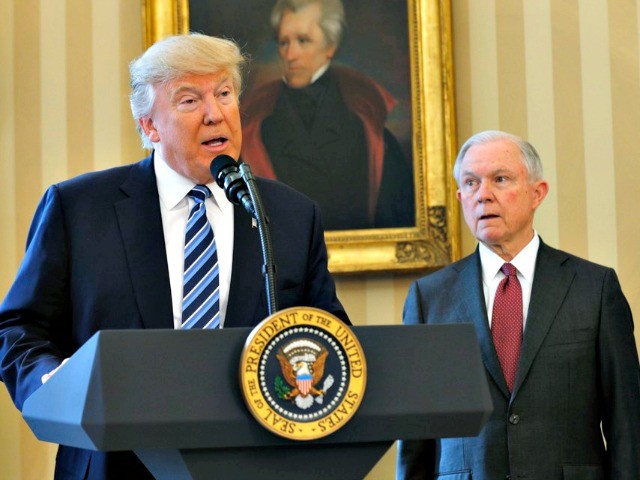 President Donald Trump again expressed regret at his decision to appoint Sen. Jeff Sessions as his attorney general, in an interview on Tuesday.
"I don't have an Attorney General. It's very sad," Trump told Hill.TV. "I'm not happy at the border, I'm not happy with numerous things, not just this."
Trump revealed that he was frustrated with Sessions from the beginning, noting that the Alabama senator was "mixed up and confused" during the confirmation hearings.
"People that worked with him for, you know, a long time in the Senate were not nice to him, but he was giving very confusing answers," Trump said. "Answers that should have been easily answered. And that was a rough time for him."
Trump said he was frustrated that Sessions was willing to recuse himself in any case involving Hillary Clinton, which led to his further recusal in the Russia investigation.
Trump did not say whether he would fire Sessions but said that it was "very unfair" that he recused himself.
"We'll see how it goes with Jeff. I'm very disappointed in Jeff," he said. "Very disappointed."
http://feedproxy.google.com/~r/breitbart/~3/NyddcM6g1_g/