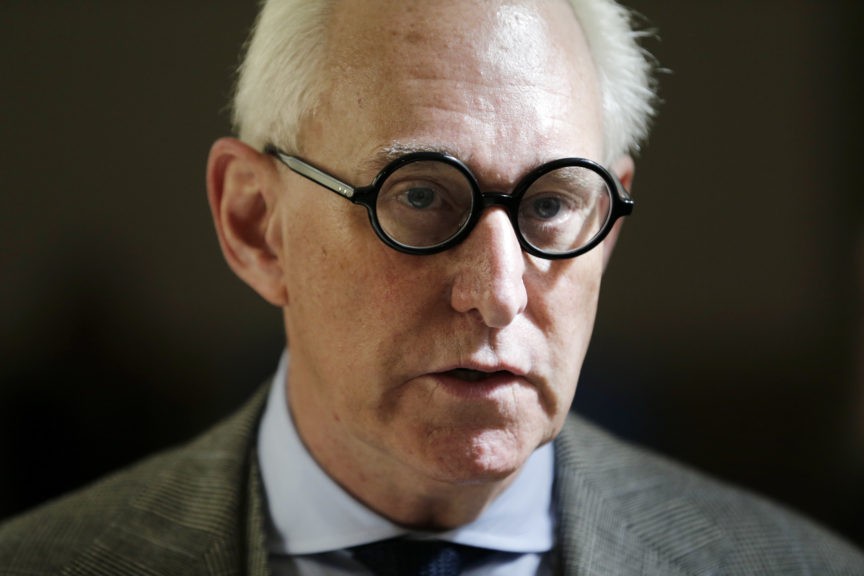 President Donald Trump praised political operative Roger Stone on Monday for refusing to testify against the president in Special Counsel Robert Mueller's Russia investigation.
"Nice to know that some people still have 'guts!'" Trump wrote on Twitter, highlighting Stone's loyalty to the president.
"There's no circumstance under which I would testify against the president because I'd have to bear false witness against him," Stone told ABC News. "I'd have to make things up, and I'm not going to do that."
Trump described Mueller as a "rogue and out of control prosecutor."
"Bob Mueller (who is a much different man than people think) and his out of control band of Angry Democrats, don't want the truth, they only want lies," Trump wrote. "The truth is very bad for their mission!"
Earlier Monday, Trump ripped his former lawyer Michael Cohen for cooperating with investigators against him, suggesting he should serve prison time.
"I will never testify against Trump." This statement was recently made by Roger Stone, essentially stating that he will not be forced by a rogue and out of control prosecutor to make up lies and stories about "President Trump." Nice to know that some people still have "guts!"

— Donald J. Trump (@realDonaldTrump) December 3, 2018
Bob Mueller (who is a much different man than people think) and his out of control band of Angry Democrats, don't want the truth, they only want lies. The truth is very bad for their mission!

— Donald J. Trump (@realDonaldTrump) December 3, 2018
http://feedproxy.google.com/~r/breitbart/~3/qWo-X12mKQg/