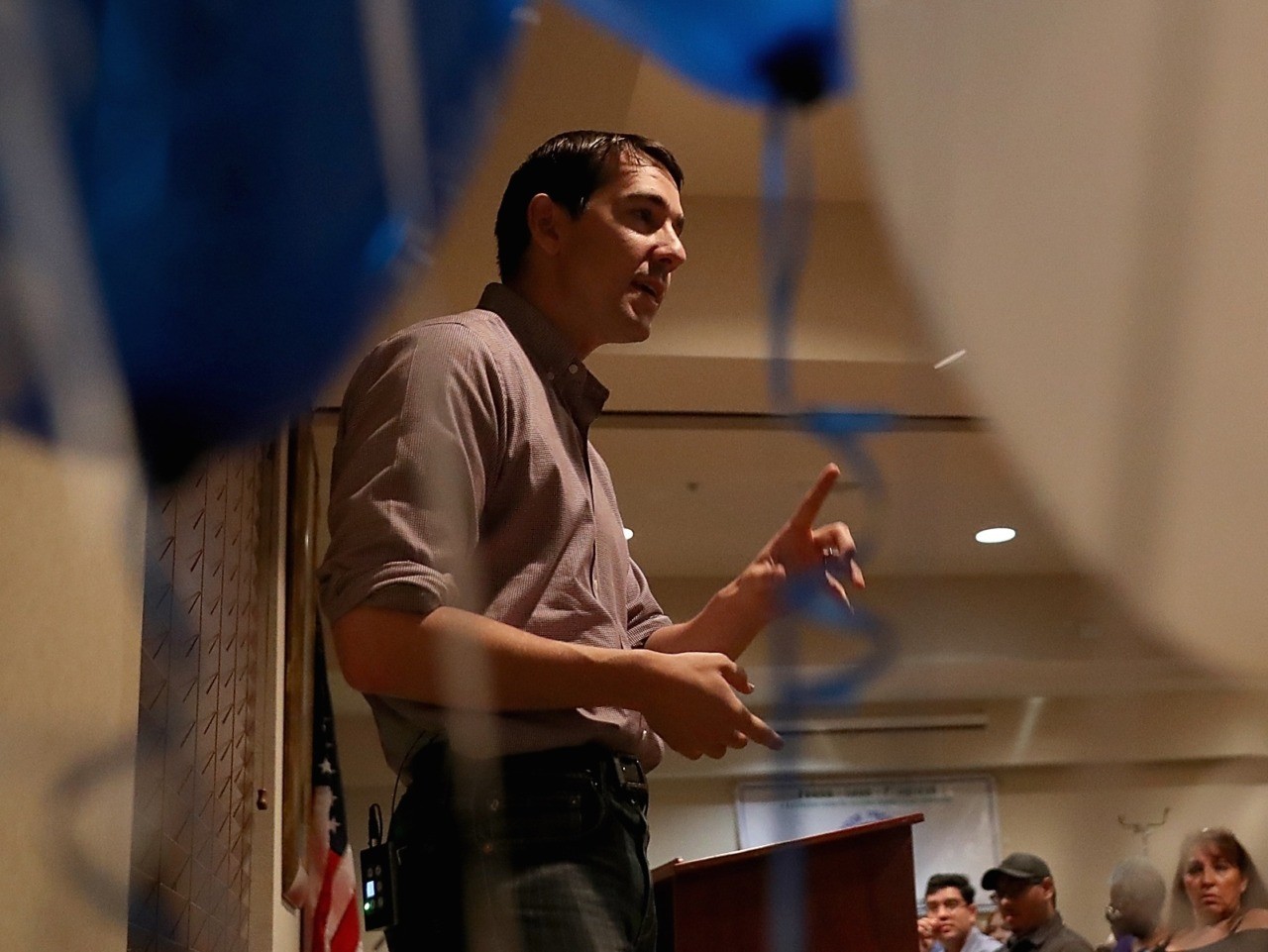 Republican incumbent Rep. Jeff Denham's campaign slammed his Democratic challenger in California's 10th congressional district, Josh Harder, on Tuesday for drawing only 1% of his contributions from within the district.
Campaign finance data indicate both candidates draw most of their funding from outside the district, as is usually the case in closely contested House races with national implications, especially in rural districts like the 10th.
However, according to OpenSecrets.org, Harder has only received $22,776 from within the district, or 1.1% of his total haul. Denham, by contrast, has received $267,110, or 17.0%. That is more than ten times Harder's local cash.
Interestingly, Harder has received a greater percentage of his cash from in-state sources, rather than out-of-state. However, as the Denham campaign pointed out in a press release, that is because Harder — a venture capitalist — has relied heavily on Silicon Valley contributions.
"Harder has claimed over $6 million since moving to the Central Valley from San Francisco to run for Congress," Denham's campaign manager, Josh Whitfield, said in the release. "Nearly $3 million of that total, from 5,563 individual transactions, comes just from the Bay Area.
"In Josh Harder's claimed hometown of Turlock, only 21 people have contributed, including family," Whitfield added.
Harder made his own claims about Denham's donors in a tweet Monday: "My opponent's deep pocketed donors and Corporate PACs are pouring money into his campaign to spread lies about me. Can I count on you to help get our message out about affordable healthcare for the Central Valley this week? A small dollar contribution?"
Denham's campaign has taken to calling his opponent "Bay Area" Harder, and drove that message Tuesday: "He gets money from Bay Area Liberals because that's what he is, plain and simple," Whitfield said in his statement.
Joel B. Pollak is Senior Editor-at-Large at Breitbart News. He is a winner of the 2018 Robert Novak Journalism Alumni Fellowship. He is also the co-author of How Trump Won: The Inside Story of a Revolution, which is available from Regnery. Follow him on Twitter at @joelpollak.
http://feedproxy.google.com/~r/breitbart/~3/BFV-YlMsaEA/