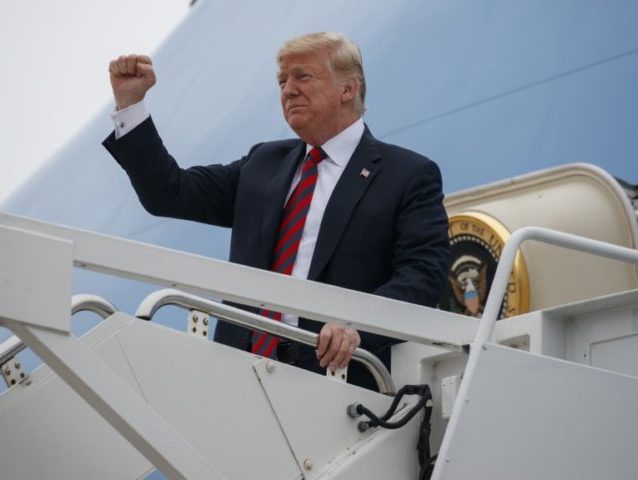 Consumer confidence rose in September to its highest level in 18 years.
The Conference Board's Consumer Confidence Index surged to 138.4 this month from 134.7 in August. Economists had expected confidence to dip in September. The latest reading was so high it was out of the range of predictions by economists polled by Bloomberg's Econoday.
The all-time record peak for the index is 144.7, which was reached during the tech boom of 2000.
"Consumers' assessment of current conditions remains extremely favorable, bolstered by a strong economy and robust job growth," Lynn Franco, director of economic indicators at the Conference Board, said. "These historically high confidence levels should continue to support healthy consumer spending, and should be welcome news for retailers as they begin gearing up for the holiday season."
The biggest lift to the index came from improved optimism about the short-term outlook. In September, 27.6 percent of consumers said they expect business conditions to improve over the next six months, up from 24.4 percent in August. Consumers expecting business conditions to worsen, dropped to historically low 8 percent from 9.9 percent.
"The Expectations Index surged in September, suggesting solid economic growth exceeding 3.0 percent for the remainder of the year," the Conference Board said.
Expectations for the labor market were also up, with 22.5 percent of consumers saying they expected more jobs in the months ahead, a full percentage point higher than August.
Although there is a lot of talk from business leaders about labor shortages and the economy nearing full-employment, the percent of those saying jobs are hard to get rose in September to 13.2, up 1.1 percent from the previous month.
The share saying jobs are plentiful was also up, however, rising 3.4 percentage points to 45.7 percent.
Consumer confidence and small business confidence have surged higher since November of 2016, when Donald Trump was elected president. Small business confidence hit its highest level ever this month.
http://feedproxy.google.com/~r/breitbart/~3/chRQX_GlFyw/