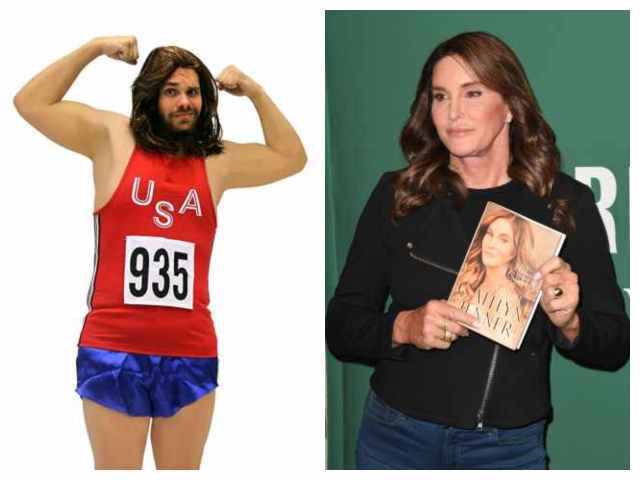 A Caitlyn Jenner parody Halloween costume has been removed from Amazon following complaints from LGBT groups.
As reported on Wednesday, two LGBT organizations: Stonewall and the Beaumont Society, condemned the Halloween costume, which was based on Jenner's career as an Olympic athlete in the 1970s, with the addition of a long-haired wig in parody of Jenner's 2015 gender transition.
Before the costume's removal, Beaumont Society president Jane Hamlin declared, "I am astonished that a transphobic costume mocking Caitlyn Jenner is being marketed in the way it is. It is completely tasteless."
"The transgender community has been getting quite a battering in the media recently because we would like to have autonomy over our own identities. We have become accustomed to insensitive mockery, but had hoped that cisgender people had become tired of such stunts and realized that it is not funny," Hamlin continued. "No-one chooses to be trans. It is the way we are born, it is who we are… I am disappointed that anyone would want to sell this, and hope that no-one will want to buy it."
LGBT rights group Stonewall went one step further and claimed the costume "should be taken off the shelves."
"This is a reminder of how much is left to do to combat the abuse trans people face every day," Stonewall declared. "This costume reduces a marginalized group to the butt of a joke. It should be taken off the shelves."
Following the complaints, the costume's seller, Costume Agent, reportedly removed the item from Amazon.
"The Costume Agent team has removed the Caitlyn Jenner Halloween costume effective immediately," announced a Costume Agent spokesman. "We heard the concerns of those who were offended and the costume is no longer available on the site."
Despite the removal, other Amazon sellers are still offering different versions of a Caitlyn Jenner costume.
http://feedproxy.google.com/~r/breitbart/~3/uRqoKezTDAU/