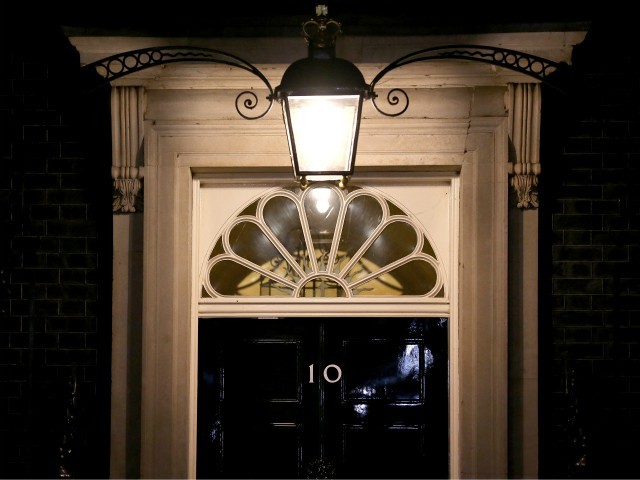 Prime Minister Theresa May spoke outside her official residence on Downing Street Wednesday evening after a marathon cabinet meeting to discuss the "technical level" agreement she has struck with Brussels negotiators that pro-Brexit leaders have dismissed as the "worst deal in history".
The Cabinet — a small group of leading ministers who make up the British government's leadership team under the Prime Minister — met at Downing Street at 1400 GMT, and were in session for around five hours. The meeting was called in response to the Prime Minister having reached a basic deal with the European Union on Britain's withdrawal from the European Union.
The details of the deal were leaked to the Irish press before the Cabinet had even been able to see them, leading to accusations that the European Union was treating the Prime Minister with "contempt". Key Brexiteers were incredibly scathing about the reported details of the deal, including Brexit leader and former UKIP boss Nigel Farage, who told Breitbart News Daily on Wednesday morning that he was "absolutely incensed" and that it was "the worst deal in history".
Tory Brexiteer Rees-Mogg said of the Prime Minister's plan on Tuesday evening: "…she hasn't so much struck a deal as surrendered to Brussels, and given in to them on everything that they want, and tried to frustrate Brexit. It is not so much the vassal state any more, as the slave state."
Read Below for the latest updates on this developing story…
Update 1923 — The Cabinet has approved the Prime Minister's plan
The Prime Minister says after hours of "impassioned debate" the cabinet has agreed to back her deal. If any cabinet resignations are to come, there were no allusions to them in the Prime Minister's brief statement.
Update 1920 — The Prime Minister has appeared on the steps of Downing Street
British Prime Minister Theresa May has emerged from a marathon session of the cabinet to face the waiting press. The cameras have been set up for an anticipated statement that had at times been thought to have come at 1500, then 1700 as the meeting stretched on.
Update 1905 — the Cabinet meeting has broken up
The meeting between the top ministers in the United Kingdom's government has now ended, British state broadcaster the BBC reports. There has been no sign of ministers, or the Prime Minister, leaving the building yet — most having been inside for over five hours.
This story is developing… 
http://feedproxy.google.com/~r/breitbart/~3/e6Wag4FvDgk/