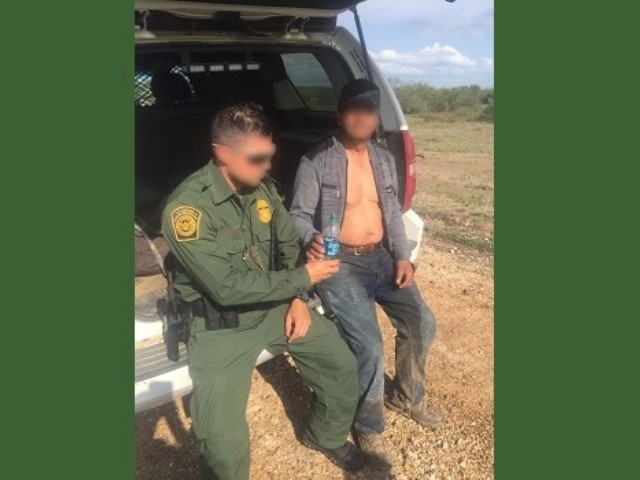 U.S. Border Patrol agents assigned to the Laredo Sector rescued a previously deported migrant who became lost on a Texas ranch after illegally crossing the border.
Laredo Sector agents received notice early this week from a 911 dispatcher about a man who called claiming to be lost on a ranch located south of Zapata, Texas. The agents began an immediate search of the area and located the 53-year-old man. After searching for more than an hour, the agents provided an evaluation by an emergency medical technician, according to Laredo Sector Border Patrol officials. The agents determined the migrant to be in good health.
The agents transported the man to the Zapata Station for processing. During a background investigation, the agents learned the Mexican national has a previous conviction for illegal entry without inspection. The man is now scheduled to appear before a U.S. magistrate judge where he could face felony charges for illegal re-entry after removal. If convicted, the maximum penalty is up to 20-years in federal prison.
Elsewhere in the Laredo Sector, agents received a call from the Frio County Sheriff's Office about two people who had become lost on the Frio River. The people had been reported missing on a boat for about 10 to 12 hours, officials stated.
Border Patrol agents joined sheriff's office deputies and a Texas Department of Public Safety aircrew in searching for the missing boaters. The search reached a successful conclusion when the boaters were found and determined to be in good health.
U.S. Border Patrol agents frequently provide emergency assistance to local communities in addition to their duties of securing the border.
Bob Price serves as associate editor and senior political news contributor for Breitbart Texas. He is a founding member of the Breitbart Texas team. Follow him on Twitter @BobPriceBBTX and Facebook.
http://feedproxy.google.com/~r/breitbart/~3/_9IrZCNYwj8/