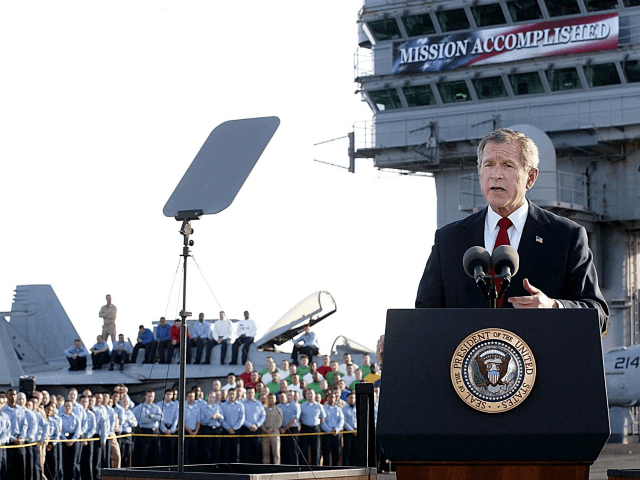 President Donald Trump said former President George W. Bush's decision to go to war in the Middle East was the biggest mistake in American history, in an interview published on Wednesday.
"The worst single mistake ever made in the history of our country — going into the Middle East by President Bush," Trump said in an interview with The Hill.TV. "Obama may have gotten 'em out wrong, but going in is to me the biggest single mistake made in the history of our country."
Trump said that the American Civil War was "different" and that he could understand the motivations for that war.
He signaled disgust with Democrats and the media for pushing bad narratives about his presidency, yearning for some bi-partisanship and unity in the country.
"It's hard to bring everyone together unless there's a, maybe very large national problem, which we don't want," he said. "Maybe that brings people together, like it did for about a day with the World Trade Center, you know."
Trump suggested that Bush wasted the national unity by getting involved in the Iraq war, claiming that the wars in the Middle East had cost the United States $7 trillion.
"For us to have gone into the Middle East, and that was just, that was a bad day for this country, I will tell you," he said.
http://feedproxy.google.com/~r/breitbart/~3/9U0MUN1YWPg/