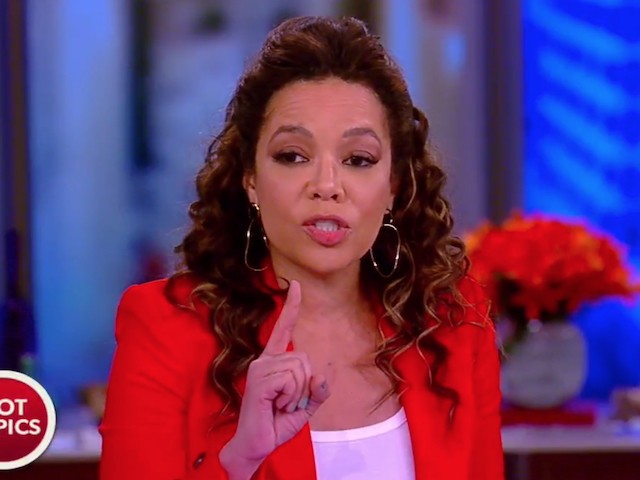 Wednesday on ABC's "The View," the panel discussed the suspicious packages sent to several political and media figures including the Clintons, Obamas, and CNN's New York offices.
Co-host Joy Behar said, "This reminds me of the '60s a little bit now. Starting to get the feeling of the '60s and '70s where they were planting bombs. It was terrible in those days."
Co-host and senior legal analyst for ABC News Sunny Hostin said, "It seems terrible now. You know, I've been texting with my former colleagues at CNN and they're scared. And one colleague, former colleague said this is what happens when the president calls you the enemy of the people. And I thought my gosh, the tone is coming from the top and now CNN has become the target. Journalists that are simply trying to do their jobs."
Whoopi Goldberg said, "That's what happens when people want to divide a country and make it feed on itself…You make the country feed on itself. So you're sitting there chewing on your own leg going, 'Oh I got em now.' You know, and it's like, we the people have an obligation to the country."
Abby Hunstman said, "It's so true that the country is only as good as its people. This is a time when I do think leadership does matter and the role of a president, I think, what's so important about it is being a unifier. You're not the president of one party or the other. You are the president of the United States."
Hostin wondered if the White House would denounce the mail bombs.
Meghan McCain said, "I keep saying I gave up on this a long time ago, I gave up on trying to let him lead and unifying us."
She added, "There's so many things that he should be doing. He shouldn't be attacking Gold Star families."
When the White House issue a statement, McCain said, "Oh I'm sorry."
Behar said, "Every time he says things like the press is the enemy of the people, his entire party needs to stand up against him and say something. Mitch McConnell, where is he? He's the leader of this party."
Follow Pam Key on Twitter @pamkeyNEN
http://feedproxy.google.com/~r/breitbart/~3/YWo5OQUuG8o/