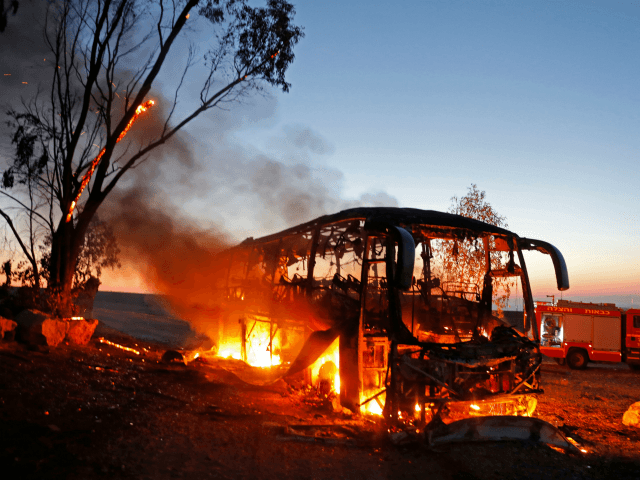 The Times of Israel reports: Hamas published a video early Tuesday showing a civilian bus carrying Israeli troops being hit by an anti-tank missile and erupting into flames, reportedly moments after dozens of soldiers had disembarked the vehicle.
The afternoon attack on the bus traveling near the Gaza border set off a massive flareup of violence that has seen more than 300 rockets fired at Israel and massive retaliatory airstrikes on Gaza by Israel, bringing the sides back to the brink of war.
The attack, however, could have had a much higher injury or death toll, likely setting off even heavier fighting. According to reports, the bus had minutes earlier been filled with soldiers, but was empty at the time it was hit.
Read more here.
http://feedproxy.google.com/~r/breitbart/~3/89MM44NxLMM/