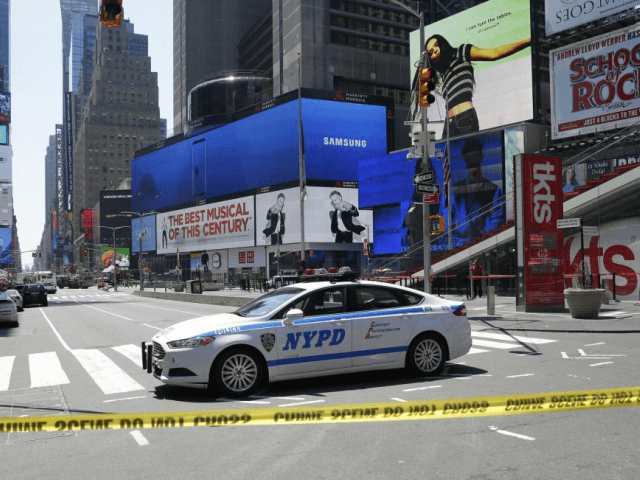 A naked man was caught on camera pummeling a parked New York City Police Department (NYPD) police cruiser on Sunday night in Midtown Manhattan, stunning onlookers who could not believe what they just saw.
MEANWHILE IN MANHATTAN: Naked Man Fistfights Cop Car pic.twitter.com/HrqwRsxtdH

— Breaking911 (@Breaking911) October 16, 2018
The six-second video, which was making the rounds on social media Tuesday, shows the bare-bottomed man punching the window of an NYPD police cruiser parked in front of 352 7th Avenue at 11:40 p.m. Sunday evening.
The man punched the squad car at least nine times while the man capturing the footage from a vehicle looked on in shock, according to the video.
An NYPD source told Breitbart News that someone called 911 to report "a naked man in the street."
Authorities said police took the man, who has not been identified because he was not charged with a crime, to Bellevue Hospital for a psychiatric evaluation.
Police said the cruiser did not suffer any damage.
The video has gone viral on Twitter, racking up more than 91,000 views as of Tuesday evening.
http://feedproxy.google.com/~r/breitbart/~3/l4ulVQHnhVM/