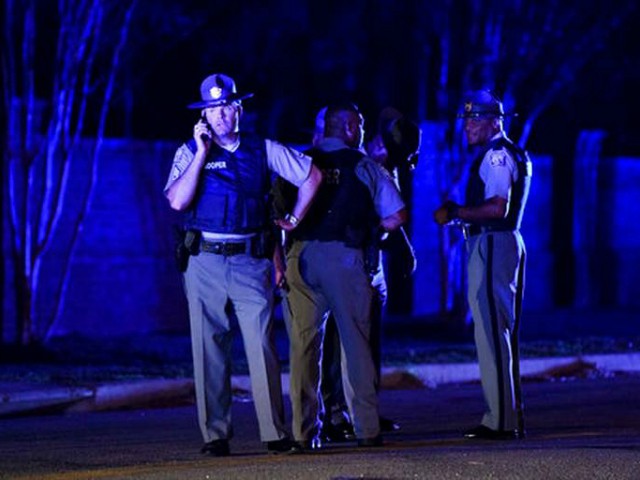 Police identified the man who opened fire on officers in Florence, South Carolina, Wednesday as 74-year-old Fred Hopkins, a Vietnam veteran and former attorney.
Breitbart News reported that one officer was killed and six others injured when Hopkins opened fire. ABC 7 identified the deceased officer as 52-year-old Terrence Carraway, a 30-year veteran of the Florence Police Department.
Authorities said the gunman, Fred Hopkins, is a Vietnam veteran who opened fire as officers came to the house to serve a search warrant. The warrant did not pertain to Hopkins; rather, it centered on "an accusation that a 27-year-old person at the home sexually assaulted a foster child who lives in the home."
Law enforcement indicated that children were in the home at the time that Hopkins opened fire and that those children were held hostage for a time.
WMBF reported that Hopkins suffered a head wound and was subsequently hospitalized, and the 27-year-old subject of the search warrant was shot as well.
Florence County Sheriff's Office Deputy Chief Glenn Kirby said Hopkins had the upper hand in the shootout: "The way this suspect was positioned, his view of fire was several hundred yards. So he had an advantage. The officers couldn't get to the ones who were down."
Hopkins pinned down officers, and an armored personnel carrier was called in to retrieve the wounded.
AWR Hawkins is an award-winning Second Amendment columnist for Breitbart News, the host of the Breitbart podcast Bullets with AWR Hawkins, and the writer/curator of Down Range with AWR Hawkins, a weekly newsletter focused on all things Second Amendment, also for Breitbart News. He is the political analyst for Armed American Radio. Follow him on Twitter: @AWRHawkins. Reach him directly at awrhawkins@breitbart.com. Sign up to get Down Range at breitbart.com/downrange.
http://feedproxy.google.com/~r/breitbart/~3/cYchTqo4dx4/