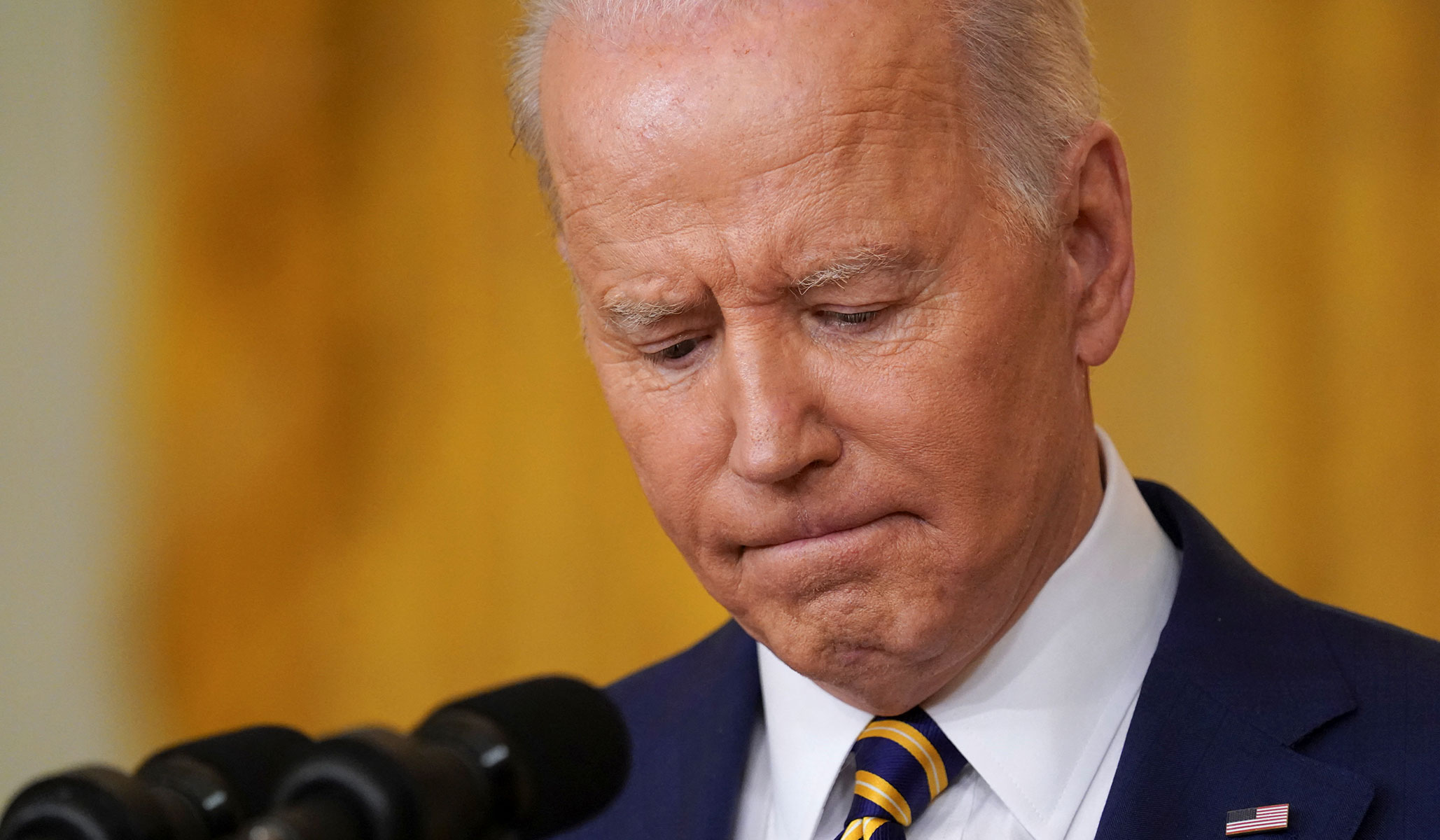 Because I will probably never tire of pointing this out… Susan Glasser, writing in The New Yorker, September 23, 2021:
Jim Geraghty, in National Review, wrote this week that Biden is both "flailing" and "failing," and that the President and his Administration are "naïve, unprepared, slow-footed, and in over their heads." …All of which strikes me as wildly overstated, a conservative analogue to the many progressives who declared Biden the second coming of F.D.R. this spring, merely because he had proposed a wave of expensive progressive legislation that may or may not ever get through Congress. It was too soon then to nominate him to a place on Mount Rushmore; it is too soon now to consign him to the ash heap of history.
CNN, describing their new poll results, this morning:
Nearly 6 in 10 Americans disapprove of how Joe Biden is handling his presidency, with most of that group saying there's literally nothing Biden has done since taking office that they approve of… The President's ratings have fallen across the board, the survey found. Just 41% approved of the way he's handling his job while 58% disapproved, a significant drop from his approval numbers in CNN polling last year. Just 36% of independents and 9% of Republicans approved.

When those who disapproved of Biden's overall performance were asked to name a single thing he'd done that they did approved of, 56% had nothing positive to say. "I'm hard pressed to think of a single thing he has done that benefits the country," wrote one survey respondent.
Keep hope alive, Glasser! Biden's going to turn everything around, any day now!
https://www.nationalreview.com/corner/cnn-bidens-disapproval-rating-hits-58-percent/