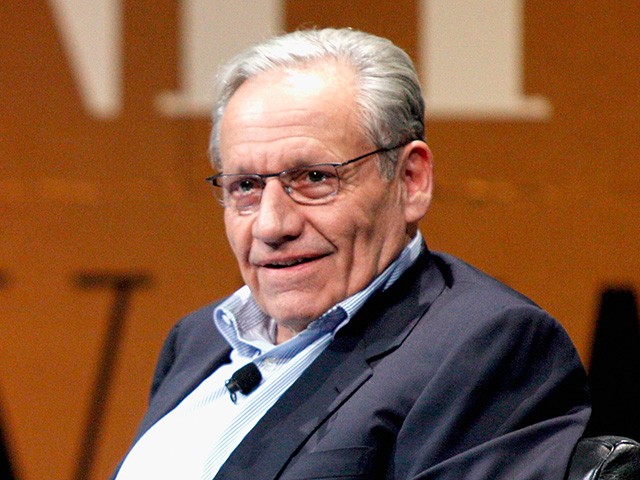 Bob Woodward, veteran journalist of Watergate fame, criticized CNN for suing the White House over the temporary suspension of reporter Jim Acosta's "hard pass" press credential, saying many members of the media are "emotionally unhinged" over President Donald Trump, reports Fox News.
"Too many people for Trump or against Trump have become emotionally unhinged about this," Woodward told attendees of the Global Financial Leadership Conference in Naples, Florida. "The remedy [isn't a lawsuit], it's more serious reporting about what he's doing," the Fear author added.
Woodward also cautioned the network was taking the President Trump's "bait" in hiring former U.S. Solicitor General Ted Olson to lead the case. "This is a negative," Woodward argued. "Trump is sitting around saying, 'This is great!'"
Woodward, a frequent critic of the administration, accused President Trump last month of purposely "stoking the fires" of political division. "[W]hen he goes out in these rallies, they are all designed to raise the boiling point, raise the temperature, and that is contributing. We know presidents have extraordinary power. He has probably more power than any president I've reported on, going back to Nixon. And he has seized it with the communication channel, with the tweeting and the rallies and the press conferences," the longtime reporter told CNN's Jake Tapper.
Last week, the administration announced it was taking away Acosta's pass after a tense exchange with President Trump in which he refused to relinquish a microphone when prompted by a White House intern.
On Tuesday, CNN sued the president in a District Court in Washington, D.C. in a bid to have Acosta's pass reinstated. The network claims barring its White House correspondent will have "a dangerous chilling effect."
"While the suit is specific to CNN and Acosta, this could have happened to anyone," a statement released via CNN reads. "If left unchallenged, the actions of the White House would create a dangerous chilling effect for any journalist who covers our elected officials."
Responding to the lawsuit, White House Press Secretary Sarah Sanders said in a statement: "this is just more grandstanding from CNN, and we will vigorously defend against his lawsuit."
Fox News, NBC, and the National Association of Hispanic Journalists announced Wednesday that they not only support CNN's lawsuit but will file an amicus brief in defense of the network.
http://feedproxy.google.com/~r/breitbart/~3/CmMJp3nRyqA/