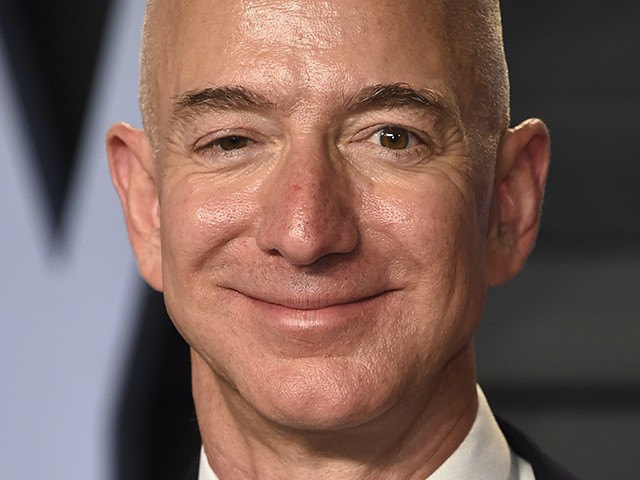 Amazon was offered a variety of incentives besides billions of dollars in subsidies and tax breaks from cities aroud the country in return for the company's newest headquarters location.
Before Amazon decided on New York City and Arlington, Virginia, as the locations for HQ2 this week, the company received appeals from hundreds of cities, counties, and states, which were all willing to give Amazon a range of incentives to entice it into basing its headquarters in the area.
According to BuzzFeed, Atlanta, Georgia, offered Amazon "a state university–affiliated education program featuring 24-week boot camp programs for company employees; an exclusive lounge — with free parking — for Amazon executives at one of the busiest airports in the world, Hartsfield-Jackson International; and the possible addition of a car on Atlanta's MARTA trains to help 'distribute products around the city.'"
Boston, Massachusetts, tried to entice Amazon by offering to "help eligible Amazon employees purchase homes in Boston by providing zero-interest loans to help with down payments," among other financial perks, while Chicago, Illinois, commissioned Star Trek actor William Shatner to voice the city's appeal video, knowing that Amazon CEO Jeff Bezos is a Star Trek fan.
Dallas, Texas, offered Amazon "a new university" called "Amazon U," and Philadelphia, Pennsylvania, offered to exempt Amazon from a 1 percent construction tax which applies to everyone else.
All of the cities and states were also prepared to give Amazon hundreds of millions, if not billions, in tax breaks and subsidies.
After facing criticism, New York Governor Andrew Cuomo defended the $1.5 billion in tax credits and $1.2 billion in tax breaks New York gave to Amazon, claiming it, "Cost us nothing."
Amazon is a billion-dollar company. The idea that it will receive hundreds of millions of dollars in tax breaks at a time when our subway is crumbling and our communities need MORE investment, not less, is extremely concerning to residents here.

— Alexandria Ocasio-Cortez (@Ocasio2018) November 13, 2018
It was also revealed this week that Virginia will help the company fight Freedom of Information Act requests as part of its deal.
In response to the Internet retail giant choosing New York City and Washington, D.C. neighbor Arlington after making other cities beg, Breitbart News Senior Tech Reporter Allum Bokhari described the move as "sadistic."
"Amazon has finally picked the new locations of its east-coast headquarters, and they're pretty obvious choices: New York City and the Washington D.C. metropolitan area. But that wasn't before the tech giant sadistically made virtually every other metropolitan area beg for its patronage," Bokhari declared. "It's no surprise that Amazon chose to locate its new headquarters in NYC and DC, the twin hubs of finance, media, and political power in America. But before the company made its eminently predictable decision, other cities still felt compelled to kiss Jeff Bezos' ring, in the vain hope of attracting the same tech giant whose rise has gutted their local main streets."
"Some of the behavior by city governments was pretty humiliating. Kansas City mayor Sly James personally bought and reviewed 1,000 Amazon products (all 5-star reviews, of course), in an effort to persuade the company to set up shop in his city," he continued. "And in Georgia, the town of Stonecrest offered to rename itself 'Amazon, Georgia' if the tech giant picked them."
http://feedproxy.google.com/~r/breitbart/~3/53dZkn8Y8Kg/