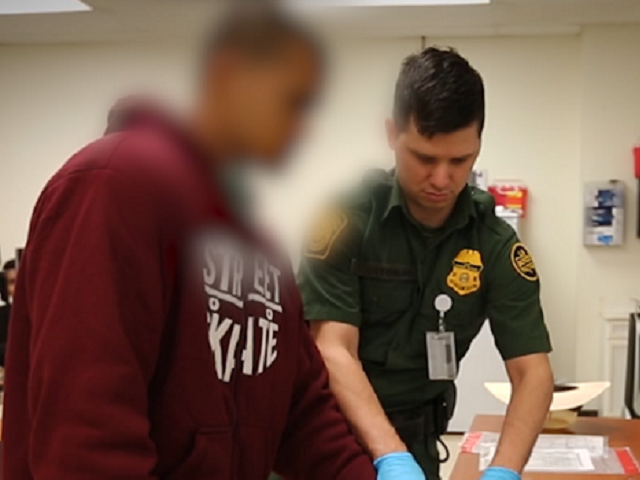 Laredo Sector Border Patrol agents arrested 650 Bangladeshi nationals this fiscal year. The number could hit near 700 by the end of the month–which concludes Fiscal Year 2018.
Laredo Sector agents arrested four who illegally crossed the border on September 21 near the Masterson area of Laredo, Texas. The agents processed the migrants and learned they are illegal immigrants who traveled to the U.S. from Bangladesh, according to Laredo Sector Border Patrol officials.
Four hours later, the agents came upon four additional migrants who crossed the Rio Grande River border from Mexico into the River Hill subdivision. An immigration inspection revealed the four were also from Bangladesh, officials stated.
In total, the agents arrested eight Bangladeshi nationals on September 21, bringing the total for the fiscal year to 650.
Earlier this month, Breitbart Texas reported that Laredo Sector agents apprehended more than 100 Bangladeshi nationals in a three-week period. That brought the total to 622 as of September 7. During the ensuing three weeks, agents arrested 28 more.
By the year's end on September 30, officials anticipate the number could rise to nearly 700.
Throughout the year, officials reported that most of the apprehended Bangladeshi nationals were adult males between the ages of 18 and 35. Recently, agents observed some unaccompanied minors and family units as well. Officials stated that the Bangladeshis will pay as much as $27,000 each for the smuggling trip that leads from their home country to South or Central America–northward through Mexico to the U.S. border, mostly in the Laredo Sector.
"When you have countries like Bangladesh that have had potential ties to terrorism in the past — well, these folks that are coming from that country, what is their intent when they are crossing into the United States illegally?" Laredo Sector Acting Chief Patrol Agent Jason D. Owens told Breitbart Texas during a phone interview earlier this year. "What is their ultimate destination? What is their goal?"
Bob Price serves as associate editor and senior political news contributor for Breitbart Texas. He is a founding member of the Breitbart Texas team. Follow him on Twitter @BobPriceBBTX and Facebook.
http://feedproxy.google.com/~r/breitbart/~3/RXZZudW4a-0/