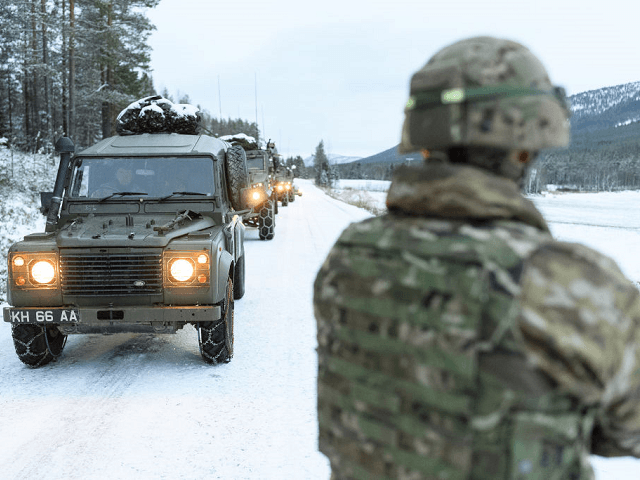 Questions should be asked over whether young people in Britain can be relied upon to support the armed forces in future, the head of the British Army has said at an event for a military charity.
Speaking in reference to the generous support given by the British public to military charities in remarks given just days before Britain and other Commonwealth nations are due to remember and mark the 100th anniversary of the cessation of hostilities in the Great War in 1918, General Nick Carter spoke of a generational divide, reports The Times.
An increasing number of young people in the United Kingdom will now never have an experience of service, either directly in the full-time armed forces or through the reserves or through national service, or through a close relative serving their nation.
TIMES: British Army Defends 'Politically Correct' Ads Showing 'Emotional' Soldiers, Muslim Praying, Women on Frontline https://t.co/w8S5SF7LgH

— Breitbart London (@BreitbartLondon) January 14, 2018
Contrasting the experience of freedom without sacrifice experienced by many young people with that understanding of the link between rights and responsibilities that the older generation may better understand, the General said: ""I think my generation understand the notion of service all too well, naturally recognising that freedom, without the commitment to service, without charity, duty, or pride in one's country, is unworthy of our British values and unworthy of those who have died in their defence.
"I wonder though, whether the coming generation, who are less likely to have been exposed to military service, who obtain their information in a very different way, who have grown up in an increasingly complex world, in which attention spans are fleeting, and when there are proportionally more causes and charities vying for support, will still offer that same sense of support that our generation does to the armed forces."
Politically Correct Plan to Scrap British Army's 'Elitist, Non-Inclusive' Crossed Swords Crest and 'Be the Best' Slogan Postponed https://t.co/QJsBhwbkl2

— Breitbart London (@BreitbartLondon) December 24, 2017
While the General's remarks may be criticised for demonising the much-maligned millennial demographic with his view that an increasing number of people are likely to ask "what's in it for them" rather than seeking to serve society, they are in line with research which shows low numbers of Brits sufficiently patriotic to fight for their nation.
The 2015 Gallup polling of nations worldwide found a global average of 60 per cent of citizens willing to fight for their country, but among British residents that figure fell to just 27 per cent. While this compared favourably with the few nations — mostly Western European — who had even lower levels thank this like the Netherlands at 15 per cent — it was well below Turkey at 73 per cent and the United States at 44 per cent.
Perhaps proving the General's point, the British army is presently experiencing a recruitment crisis, with a serious shortfall in incoming soldiers to replace those leaving the services. A National Audit Office report released in April revealed it would take at least five years to close the 8,200 shortfall in troops, with particular problems in certain military trades.
Oliver JJ Lane is the editor of Breitbart London — Follow him on Twitter and Facebook
http://feedproxy.google.com/~r/breitbart/~3/T4UBhXCUh1s/