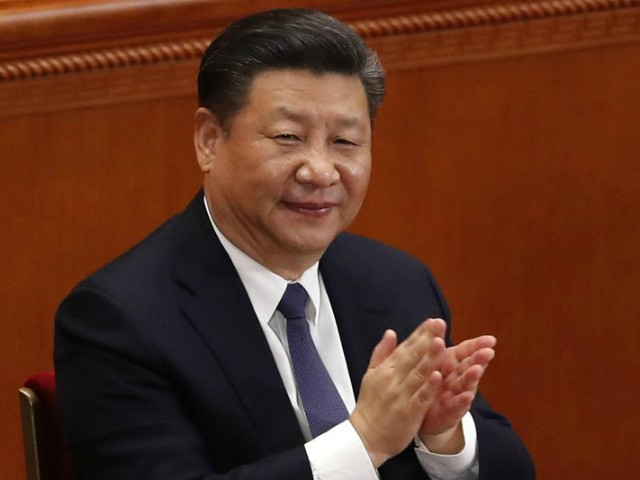 Chinese Communist Party leader Xi Jinping will visit Panama next week in a bid to expand his regime's growing influence over the Americas, China's foreign ministry announced on Friday.
Xi will meet with Panamanian President Juan Carlos Varela on December 3rd, where the two leaders are scheduled to sign over two dozen agreements on sectors including science, technology, commerce, and infrastructure.
The visit will follow the highly anticipated meeting between Xi and President Donald Trump at the G20 summit in Buenos Aires, scheduled to take place on November 30 and December 1, where the two sides will seek to calm tensions over the ongoing trade war and compete for geopolitical influence.
China's decision to strengthen diplomatic ties comes after Panama's government announced last year that it would abandon its allegiance to Taiwan and support the one-China principle, which does not recognize Taiwan as an independent country.
Located in Central America and bordering Costa Rica and Colombia, Panama is widely considered an area of strategic importance to U.S. influence across the Western Hemisphere, with the 82km (51 miles) Panama Canal linking the Pacific and Atlantic oceans together.
In recent weeks, China has also hosted leaders from the Dominican Republic and El Salvador with the promise of increased investment and generous aid packages after both countries also announced they would cut diplomatic ties with Taipei in favor of supporting the one-China principle.
China's increasing involvement in Central America is likely to cause further concern in Washington, as the world's two largest economies battle it out for the geopolitical influence of the region. In China, the number of university students studying Spanish and Portuguese has exploded in recent years, indicating a fast-growing interest in the region.
Beijing has long considered the continent full of opportunities to expand its own influence, mainly by using its economic and financial power to forge predatory relationships with some of the continent's most impoverished nations and ideologically sympathetic governments.
Last week, Vice President Mike Pence warned smaller countries not to be seduced by China's promises of economic security, arguing that such packages lead to countries experiencing "serious debt problems from accepting loans that are not transparent."
Francisco Luis Perez, a Latin America studies expert at Taiwan's Tamkang University, told the South China Morning Post that Panama may be less willing to bow down to China because of fears of damaging their relationship with the U.S.
"Following the stern warnings from the United States, Xi's trip keeps on being a potential bargaining chip to get things from the US, but it also constitutes a serious risk of creating tensions with a geographically close power," Perez said. "I do not expect Panama to risk and make strategic or political pacts with China during the trip, but instead to focus on economic issues without much military or strategic impact."
Follow Ben Kew on Facebook, Twitter at @ben_kew, or email him at bkew@breitbart.com.
http://feedproxy.google.com/~r/breitbart/~3/ZoYar1FOmww/