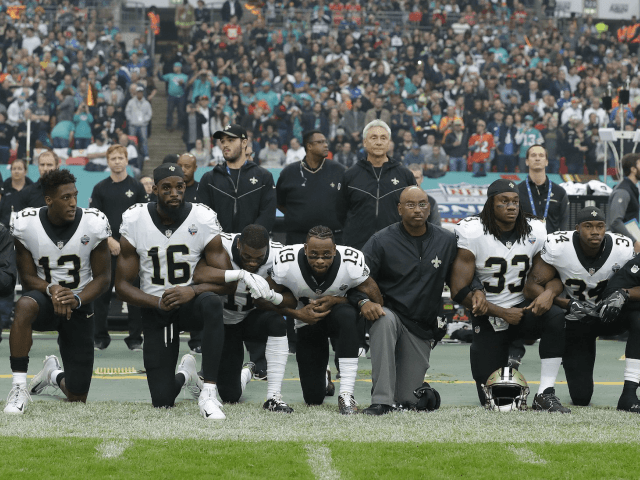 The CEO of the soon-to-return XFL, is promising that there will be no player protests during the playing of the national anthem in his revamped football league.
XFL Commissioner and CEO Oliver Luck recently addressed the topic on A.J. Hawk's HawkCast podcast where he noted that the XFL would not have to deal with a player's union, at least not at the new league's launch, Wrestle Newz reported.
"Vince [McMahon] feels strongly about that, so that will be one of those things that will differentiate us from the NFL," Luck said. "Remember, unlike the NFL we will not have a union when we start. There won't be collective bargaining [….] we could say to a player, 'Hey there is a clause in the contract that says I hereby agree to stand for the National Anthem.' Period; end of story. That won't have to be collectively bargained. My position would be as long as a player knows beforehand that that's part of the contract then that's a workplace rule and we can enforce that."
The XFL is preparing for its re-emergence in the year 2020 with a $500 million infusion of cash by league owner and wrestling magnate Vince McMahon. The coming debut is another bite at the XFL apple for McMahon who gave the league a spin for three years between 1999 and 2001.
Even McMahon admitted that the first attempt at a new pro football league was a failure, but with the NFL's continued fall in ratings and the constant political turmoil in the long-established league — especially over the national anthem protests — McMahon sees another opening for a resurgent XFL.
From the beginning, though, McMahon has been saying that his players will stand for the anthem.
Vince McMahon on his new football league requiring players to stand during the National Anthem: "It's a time honored tradition to stand."

— Darren Rovell (@darrenrovell) January 25, 2018
Follow Warner Todd Huston on Twitter @warnerthuston.
http://feedproxy.google.com/~r/breitbart/~3/B5qQnmcpKRg/