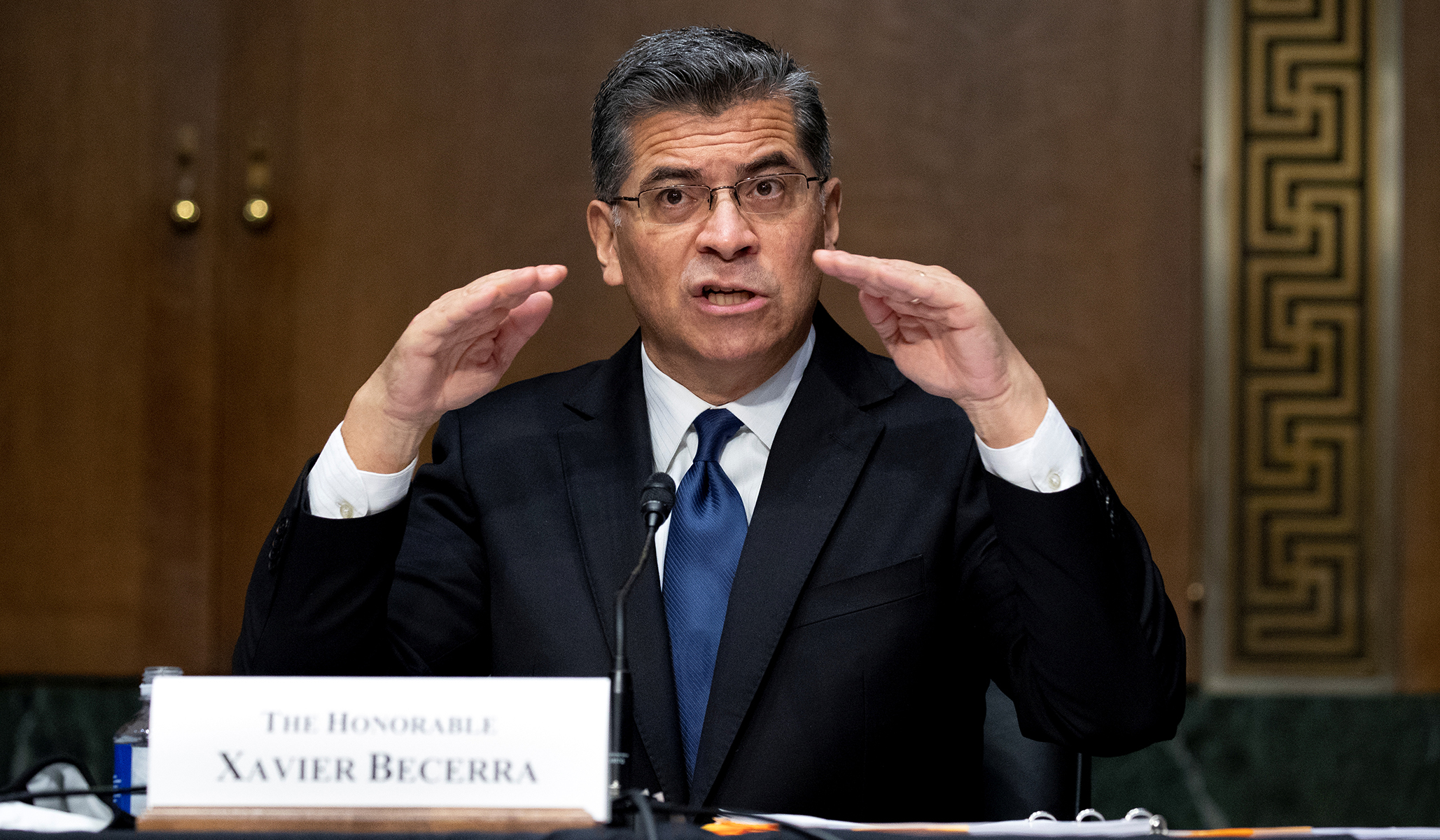 The Morning Jolt, January 8, 2021: "In [Xavier] Becerra, Biden has selected a hardline partisan with no health-care experience to run HHS during a pandemic."
The editors of National Review, January 9, 2021: "Becerra has no medical background and no experience running a large, complex organization. Becerra's notoriety as a left-wing culture warrior will make it impossible for him to establish credibility with a significant and skeptical swath of the country."
The Washington Post, this morning:
White House officials have grown so frustrated with top health official Xavier Becerra as the pandemic rages on that they have openly mused about who might be better in the job, although political considerations have stopped them from taking steps to replace him, officials involved in the discussions said.

Top White House officials have had an uneasy relationship with Becerra, the health and human services secretary, since early in President Biden's term. But their dissatisfaction has escalated in recent months as the omicron variant has sickened millions of Americans in a fifth pandemic wave amid confusing and sometimes conflicting messages from top health officials that brought scrutiny to Biden's strategy, according to three senior administration officials and two outside advisers with direct knowledge of the conversations.

…They also said the health secretary isn't fulfilling a core responsibility of his job, which is to act as a de facto field marshal coordinating the nation's vast health bureaucracy to achieve the White House's strategy, even though he does not set it. For instance, they cited officials' airing of differences over booster shots and covid-19 isolation guidance as confusing and unnecessary. They said the tension between Becerra and the White House has complicated the pandemic response at a time when Americans are already exhausted and struggling to make sense of ever-changing guidelines.

…Several administration officials voiced similar displeasure with Becerra's leadership, although they would not do so on the record because they were not authorized to speak with the media. The health secretary "is taking too passive a role in what may be the most defining challenge to the administration," said one senior administration official.

This story is based on interviews with 28 senior administration officials, health agency officials, outside advisers and experts, most of whom spoke on the condition of anonymity to detail sensitive discussions.
If only someone had warned Biden!
https://www.nationalreview.com/corner/xavier-becerra-is-a-disaster-at-hhs-who-could-have-seen-that-coming/