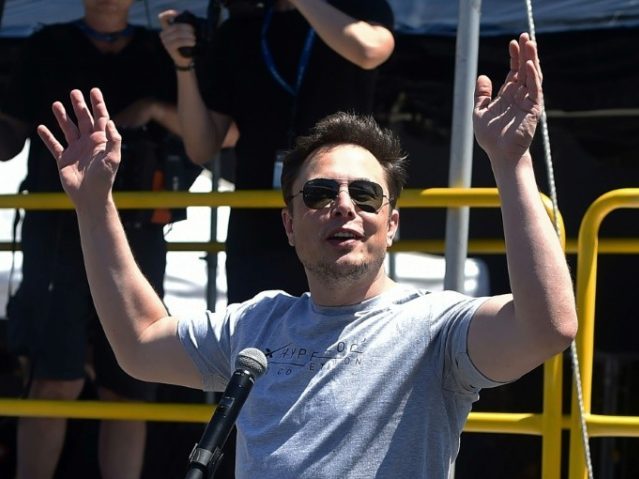 In a recent article, the Wall Street Journal discusses a growing problem for Tesla as they produce more Model 3 vehicles — the company's ability to service them.
In an article titled "Tesla Is Cranking Out Model 3s—Now It Has to Service Them," the Wall Street Journal discusses an issue that Tesla should have seen coming. As the company pushed the production rate of their Model 3 vehicles, they have failed to take into account the logistics surrounding servicing and repair of these vehicles; resulting in long wait times for customers.
The WSJ writes:
Gus Schmidt was so excited when he received his Tesla Model 3 sedan in August that he tweeted a photo of himself and his wife grinning next to the electric car. Six weeks later, the thrill was gone.

The Fort Lauderdale, Fla., resident damaged his bumper in a low-speed collision and then had to wait three months for the repair shop to get the spare parts from Tesla and fix his car.

The unusually long wait for a repair underlines a drawback of being a Tesla customer. The upstart car company has created a coveted luxury brand but is still learning some of the basics of the auto business.
Tesla CEO Elon Musk has acknowledged that servicing is an issue for the company, saying in a recent conference call: "We've just been very silly about where we store our parts." Musk stated that the company had been shipping spare parts from China to the U.S. and then back to Chinese customers which was resulting in unnecessarily long repair times. "It's just being smarter about sending parts directly to service centers." said Musk.
But Tesla users are becoming impatient with how long it's taking to repair their vehicles; many are even receiving their brand new vehicles with defects that are taking months to fix:
Tesla customers in recent months have been venting on social media about trouble getting repair appointments, long waits for those fixes and flaws in newly delivered vehicles, whether they are the paint job or cracks in windows.

In interviews, several Model 3 buyers recounted their frustration with waiting for parts to arrive at body shops. David Kim of San Jose said he is still waiting for his Model 3 to come out of the shop after a collision in September. He said he was told by Tesla's call center a few weeks ago that the auto maker was focusing its attention on making new cars.

David Kim's Tesla Model 3 was damaged in a collision last September in the Los Angeles area; he is still waiting for it to come out of the shop.Photo: David Kim/Handout

"I don't really see any kind of loyalty from the Tesla side for its existing customers," the 33-year-old said.

Several body-shop owners said it often takes weeks longer to get parts from Tesla than from other auto makers, whose supply chains are generally well stocked with spare parts.
In October 2018, Musk admitted that the company had major geographic gaps in their service centers across North America and promised to cover all major regions within three to 6 months.
Just reviewed Tesla's service locations in North America & realized we have major gaps in geographic coverage! Sorry for this foolish oversight. Tesla will aim to cover all regions of NA (not just big cities) within 3 to 6 months.

— Elon Musk (@elonmusk) October 17, 2018
This has yet to happen. But Tesla buyers can hope that Musk will indeed make this issue a "priority for 2019" as he has now promised.
Lucas Nolan is a reporter for Breitbart News covering issues of free speech and online censorship. Follow him on Twitter @LucasNolan or email him at lnolan@breitbart.com
http://feedproxy.google.com/~r/breitbart/~3/-QN0zg9GnEU/