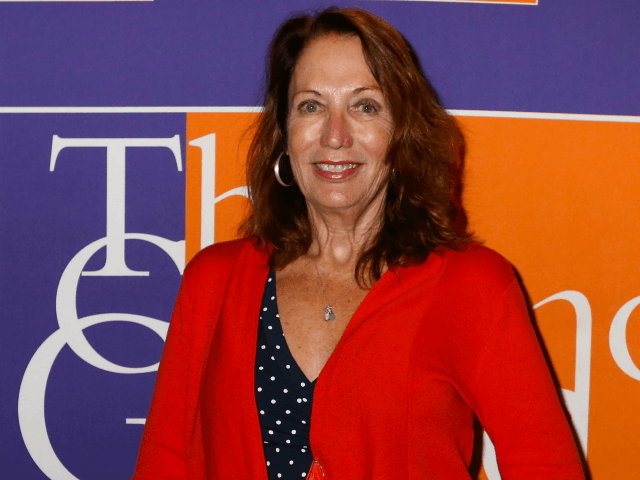 Teresa Shook, one of a handful of women who took to social media following the election of President Donald Trump to organize the January 21, 2017 Women's March, is calling on the other co-founders to step down from leadership unless they are willing to denounce anti-Semitism.
Those Women's March leaders include anti-Israel, pro-Palestinian Linda Sarsour, Tamika Mallory, Carmen Perez and Bob Bland.
Shook posted the demand on Facebook on Monday:
"As Founder of the Women's March, my original vision and intent was to show the capacity of human beings to stand in solidarity and love against the hateful rhetoric that had become a part of the political landscape in the U.S. and around the world. I wanted us to prove that the majority of us are decent people who want a world that is fair, just and inclusive of Women and All people. We proved that on January 21, 2017 (and in the U.S. this past midterm with a diverse electorate).

Bob Bland, Tamika Mallory, Linda Sarsour and Carmen Perez of Women's March, Inc. have steered the Movement away from its true course. I have waited, hoping they would right the ship. But they have not. In opposition to our Unity Principles, they have allowed anti-Semitism, anti- LBGTQIA sentiment and hateful, racist rhetoric to become a part of the platform by their refusal to separate themselves from groups that espouse these racist, hateful beliefs. 

I call for the current co-chairs to step down and to let others lead who can restore faith in the Movement and its original intent. I stand in Solidarity with all the Sister March Organizations, to bring the Movement back to its authentic purpose. 

As Women's March founder, I am stepping up to bring focus back to the Unity Principles on which our movement began, and with the support of all of those who marched and have continued to march, I pledge to support grassroots, decentralized leadership promoting a safe, worldwide community devoid of hate speech, bigotry and racism."
It took less than two hours for the Women's March to respond on its Facebook page, thanking Shook for her "contribution to our movement" but chiding her for "irresponsibly" speaking out against the leftist activists behind the march.
The post admits that the Women's March has "caused harm" and "hurt" but pledged to continue its anti-Trump activism.
"We are grateful for people who HAVE been with us for the past two years, wrestling with the challenges and opportunities of what we are trying to build," the Women's March Facebook post said. "Our ongoing work speaks for itself. That's our focus, not armchair critiques from those who want to take credit for our labor."
And Shook isn't the first high-profile anti-Trump activist to call out the Women's March.
The Israeli newspaper Haaretz reported: 
Actress and activist Alyssa Milano said she won't speak at the next Women's March if it is organized by two current leaders who will not condemn anti-Semite Louis Farrakhan.

In an interview with the Advocate published last week, Milano criticized Tamika Mallory and Linda Sarsour for not distancing themselves from the Nation of Islam leader, who has repeatedly made anti-Semitic, homophobic and transphobic comments.
"Any time that there is any bigotry or anti-Semitism in that respect, it needs to be called out and addressed. I'm disappointed in the leadership of the Women's March that they haven't done it adequately," Milano said.
"Earlier this year, Mallory was criticized for not speaking out after she attended an event during which Farrakhan said 'The powerful Jews are my enemy,'" Haaretz reported, noting that Sarsour eventually defended Mallory.
"I will not sit back while a strong, bold, unapologetic, committed Black woman who risks her life every day to speak truth to power and organize and mobilize movements is questioned, berated and abused," Sarsour wrote on Facebook.
"I stand with Tamika Mallory every day, with every fiber of my being because she has so much of what we need in the movement right now to win."
Follow Penny Starr on Twitter 
http://feedproxy.google.com/~r/breitbart/~3/p9FmqXvny0I/