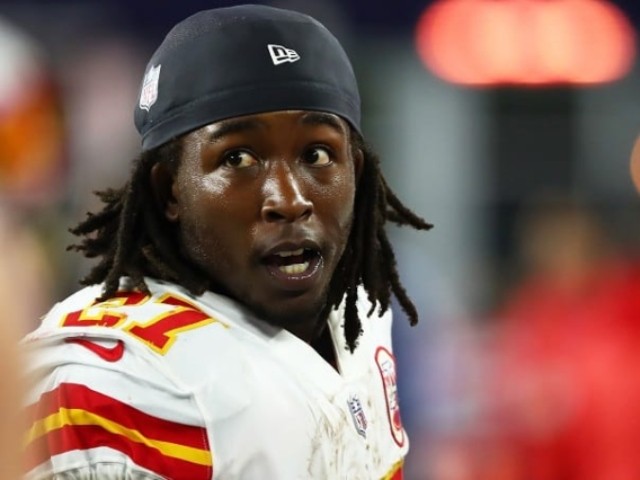 The Cleveland Browns, are facing backlash from women's groups for signing controversial running back Kareem Hunt to a contract. Mere months after video emerged showing Hunt pushing and kicking a woman in a hotel.
Hunt was fired by the Kansas City Chiefs in November of last year when the video of his attack on a woman in the hallway of a hotel went viral.
In the video, the 2017 Pro Bowl player is seen arguing with a woman in the hallway outside of his hotel room. The incident occurred before the start of the 2018 season at 3:22 in the morning, on February 18, 2018.
Hunt was quickly released by the Chiefs. Not only did it look like Hunt's NFL career was over, he was even cut from video game giant EA Games "Madden 19" NFL game.
But that time away from his NFL career appears to have become short-lived. This week the Cleveland Browns signed Hunt to a one-year contract.
Browns General Manager John Dorsey insisted that Hunt had made good and apologized for the attack that got him fired. According to NBC News, Dorsey released a statement saying in part, "Kareem took full responsibility for his egregious actions and showed true remorse.
"Given what we know about Kareem, we believe he deserves a second chance," Dorsey added.
But the Browns' assurances did not assuage the National Organization For Women.
NOW President Toni Van Pelt told NBC that the re-hiring of the player shows that the NFL does not care about the feelings of women.
"The message this sends is that money matters more than women," Van Pelt said, adding, "Women don't matter to the NFL, which is rather surprising because they're a big part of the viewer audience."
Erin White, a spokesperson for the victims-service group Safe Horizon, was equally dour.
"Consistently, the message survivors hear is that their experiences aren't valued. When we treat abuse or violence as a private problem or sweep it under the rug, that behavior is reinforced," White told NBC.
For his part, Hunt has apologized for his actions. Back in 2018, he exclaimed, "I am committed to following the necessary steps to learn and to be a better and healthier person from this situation."
Follow Warner Todd Huston on Twitter @warnerthuston.
http://feedproxy.google.com/~r/breitbart/~3/h-eu7g2P42g/