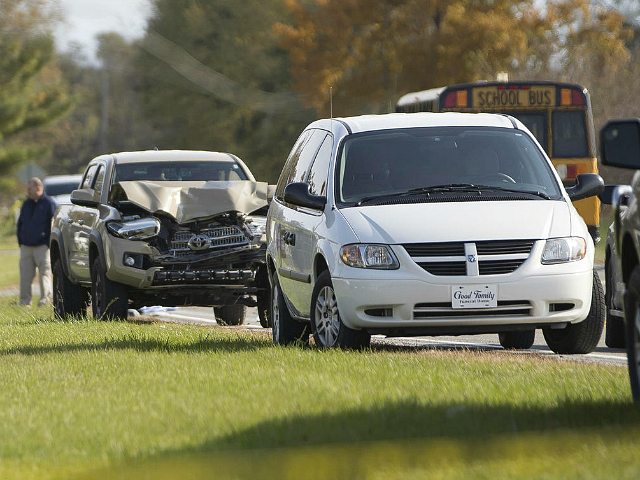 Alyssa Shepherd, 24, allegedly struck and killed three siblings with a pickup truck while they tried to board their school bus on Tuesday morning.
Nine-year-old Alivia Stahl and her six-year-old twin brothers Xzavier and Mason Ingle died after being struck at the bus stop, while 11-year-old Maverik Lowe was critically injured with multiple broken bones. Lowe, unrelated to the three siblings, is currently in critical condition, undergoing surgery at a Fort Wayne hospital.
Shepherd's vehicle was reportedly passing the Tippecanoe Valley School Corp. bus, with its arm signal extended to allow the children to safely cross and board. She has been charged with three counts of reckless homicide and one misdemeanor count of passing a school bus when the arm signal device is extended, resulting in bodily harm.
Indiana State Police Sergeant Tony Slocum called the accident "an unspeakable tragedy," alongside a grave reminder that "we all have a responsibility to share the roadway and we're all responsible for making sure our children get to and from school safely."
Governor Eric Holcomb offered a statement about the tragedy, saying: "Words cannot express the depth of sorrow Janet and I feel, which only pales in comparison to what family, friends, teachers, classmates and community are feeling right now." He encouraged Indiana residents to offer their "deepest prayers for the strength needed to endure such a time."
http://feedproxy.google.com/~r/breitbart/~3/WaHMaA1w7JY/