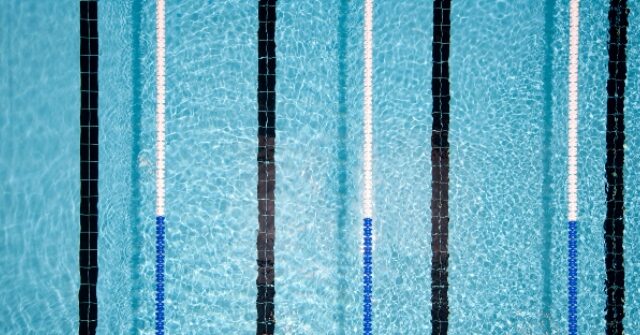 A group of four Wisconsin high school girls have sent a letter to their school districts claiming that the district's policy allowing a transgender "girl" to shower with them violated their right to privacy.
The four girls sent a letter on Thursday to the Sun Prairie Area School District in the northwest suburb of Madison, Wisconsin, alleging that the district's actions have "been completely inadequate," Fox News reported.
"We are calling on you to address this immediately and put policies in place that will protect the safety and privacy of all students (and provide public notice of what those policies are)," said the Wisconsin Institute of Law and Liberty attorneys.
🚨 ALERT | WILL Demands Answers Following Troubling Locker Room Incident

➡️ https://t.co/UevrVYY0lx pic.twitter.com/OyzOujNAJF

— WILL (@WILawLiberty) April 21, 2023
The organization claims that the school's policy is a "serious violation of the girls' privacy rights" after an 18-year-old male — displaying his male genitalia — entered the showers alongside them.
The girls also say that the male who supposedly "identifies" as a trans girl had not been in the physical education class during the same period as they were. Though the girls admitted that they knew this student had used the girls' facility before.
The girls say that the student fully undressed in front of them and showered nude in the communal showering room after telling them, "I'm trans, by the way."
"He was initially turned towards the wall but eventually turned and fully exposed his male genitalia to the four girls," the letter states.
🚨BREAKING: 18 year old biological male, who identified as "trans," entered the @sunprairiek12 high school locker room and SHOWERED NAKED next to FOUR FRESHMAN GIRLS.

The biological male EXPOSED HIS MALE GENITALIA to the shocked and horrified 14 year old girls.

The district:… https://t.co/6I9l0Mo0CB

— Scarlett Johnson (@scarlett4kids) April 21, 2023
The attorneys also allege that the school violated its own rules for reporting such cases.
"Under federal law, the incident should have been reported to the Title IX coordinator, who should have then contacted the girls, offered supportive measures, and provided them an opportunity to file a complaint," they wrote.
"Supportive measures might have included accommodations to maintain their access to education and adequate privacy in the locker room at least while a Title IX investigation was pending," the letter continued. "No one from the District contacted any of the girls' parents at that time, and no one investigated. To be clear, that means that the district's initial response to this incident violated Title IX."
For its part, the district has refused to comment on the matter other than to say that state law prevents them from discussing issues with students, but it also claims that its rules for student safety follow the law. The district also alleged that the letter "provides neither an accurate nor complete account of the events that occurred."
Follow Warner Todd Huston on Facebook at: facebook.com/Warner.Todd.Huston, or Truth Social @WarnerToddHuston
https://www.breitbart.com/sports/2023/04/21/wisconsin-high-school-girls-allege-trans-student-undressed-showered-females-after-swim-class/