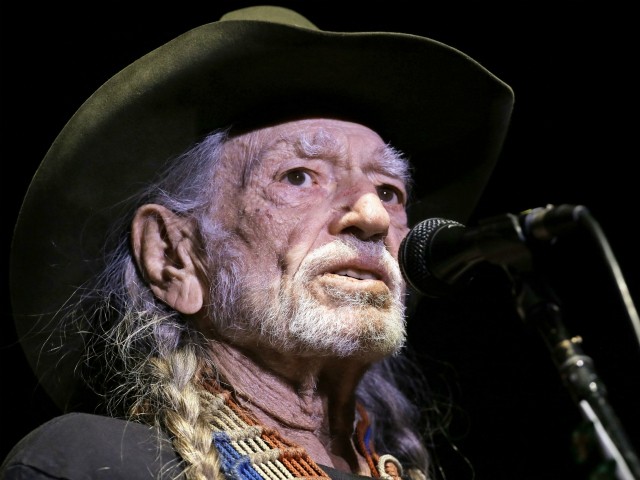 Country music legend Willie Nelson is hearing it from his fans who are irate after the rocker agreed to headline a fundraiser for Texas Democrat candidate for U.S. Senate, Beto O'Rourke.
The "Always On My Mind" singer announced on Wednesday that he was siding with the far-left Democrat who recently said that he agrees with protesting against the country during the national anthem.
Nelson said of his support for O'Rourke: "My wife Annie and I have met and spoken with Beto, and we share his concern for the direction things are headed. Beto embodies what is special about Texas, an energy and an integrity that is completely genuine."
In August, Beto O'Rourke came out in favor of NFL players who protest police during the playing of the national anthem. Naturally, O'Rourke's comments were lauded by liberals across the nation.
In fact, O'Rourke didn't just agree that NFL players have the right to protest against the nation, he went farther than that and said that "nothing could be more American" than to protest during the national anthem.
'I can think of nothing more American.' — Beto O'Rourke — the man taking on Ted Cruz — brilliantly explains why NFL players kneeling during the anthem is not disrespectful pic.twitter.com/bEqOAYpxEL

— NowThis (@nowthisnews) August 21, 2018
O'Rourke made his proclamation at a town hall meeting where he was asked if he thought the protests were disrespectful to the nation. He said they weren't and concluded that he could "think of nothing more American" than to protest against the country during the anthem.
But not all Nelson's fans are as excited as the long-time country star is set to join team O'Rourke. Since the announcement, thousands of Nelson's fans have taken to social media, many of them slamming the singer for siding with O'Rourke. After the "Blue Eyes Cryin' In The Rain" singer sided with O'Rourke, many fans turned their backs on him, according to ABC 13.
Some of the comments on Nelson's Facebook page are pointed:
Goodbye Willie, I don't support socialist commies! You're not going to advertise on my FB page either. Like we say in Texas, Now Git!
That's it , I'm done . What a disappointment.
Good bye Willie…you are not on the right side.. take a look around you and do the right thing…I always thought you were a patriot…wow what a let down. You would pick a socialist agenda and an Anti American fellow like BETO, shame on you.
Willie you just lost over half of your fans by getting involved in politics!! Fan no more!! I cannot believe you support open borders and gun control!! You have smoked too much dope! I guess that is what you and Beta have in common!
I knew you were a liberal in your personal beliefs. That was obvious, but to each their own. But you had to take it to the public. Just when I thought you were smarter than that…I find you are not…Such a shame to get on the showboat. You just lost some of your I am above it all.
Apparently, Willie Nelson is no longer on their minds!
Follow Warner Todd Huston on Twitter @warnerthuston.