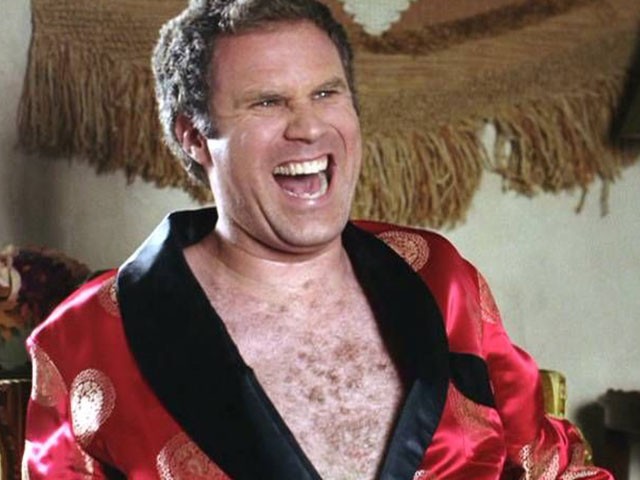 Actor and former Saturday Night Live cast member Will Ferrell was in Georgia this week to campaign for the state's Democratic gubernatorial candidate Stacey Abrams.
In a video shared to Facebook Friday, Ferrell, armed with stickers and clipboard, is seen at Kennesaw State University recruiting volunteers for the Democrat's campaign.
The Democrat Party of Georgia tweeted photos of Ferrell and his wife, Viveca Paulin-Ferrell, going door to door in Plains to encourage residents to vote for Abrams, who is locked in a heated race with Republican rival and Georgia Secretary of State Brian Kemp.
Will Ferrell spent yesterday in Plains encouraging voters to vote early for @staceyabrams, @SarahRiggsAmico, and all #GADems.

Find your early vote location here: https://t.co/aTVXrxPO8E

After you vote early, sign up to volunteer: https://t.co/jGIScpYhl8 pic.twitter.com/df7g6gvrOO

— Georgia Democrat (@GeorgiaDemocrat) October 26, 2018
In a recent interview with The Hollywood Reporter, Paulin-Ferrell shed light on the pair's desire to get involved in the race.
"We keep asking ourselves, how can we help? What can we do locally being in California? Should we be knocking on doors?" Paulin-Ferrell told the news outlet. "So we're going to go knock on doors for Stacey Abrams. You never know in Hollywood if it helps or hurts but we're trying get out the vote and drive people to the polls."
"It's a critical election coming up and you have to care about it and get young people to care in order to use their power of voting," she added. "That's what it comes down to."
Paulin-Ferrell also revealed that her comedian husband had met with Sens. Cory Booker (D-NJ) and Doug Jones (D-AL).
This week, Abrams drew ire after criticizing free-market healthcare at a campaign stop, where she claimed companies, by design, cannot profit from "doing the right thing."
"We can educate bold and ambitious children, but our fundamental responsibility is to take care of the least of these, especially when the least of these are working families who only want a little bit to healthcare," Abrams told attendees of a "Men's Townhall" in Atlanta. "I am sick and tired of hearing about the free market being the solution to this problem. I've never seen the free market write a prescription in rural Georgia."
"I've never seen the free market show up to give someone Metformin, so they can have a little control over their diabetes before it turns into an amputation of there foot," Abrams continued. "I've never seen the free market say 'I'm going to replace that stent in your heart next door and not make you go 200 miles to get it done. The problem with the free market is the free market needs to make a profit and there is no profit in doing the right thing. "
Earlier this month, Abrams, while campaigning with Sen. Elizabeth Warren (D-MA), said the so-called "Blue Wave" is made up of  "undocumented" immigrants.
"The thing of it is, the blue wave is African American. It's white, it's Latino, it's Asian-Pacific Islander. It is disabled, it is differently-abled, it is LGBTQ, it is law enforcement, it is veterans," she said. "It is made up of those who've been told that they are not worthy of being here. It is comprised of those who are documented and undocumented."
http://feedproxy.google.com/~r/breitbart/~3/F63fDRgkb-k/