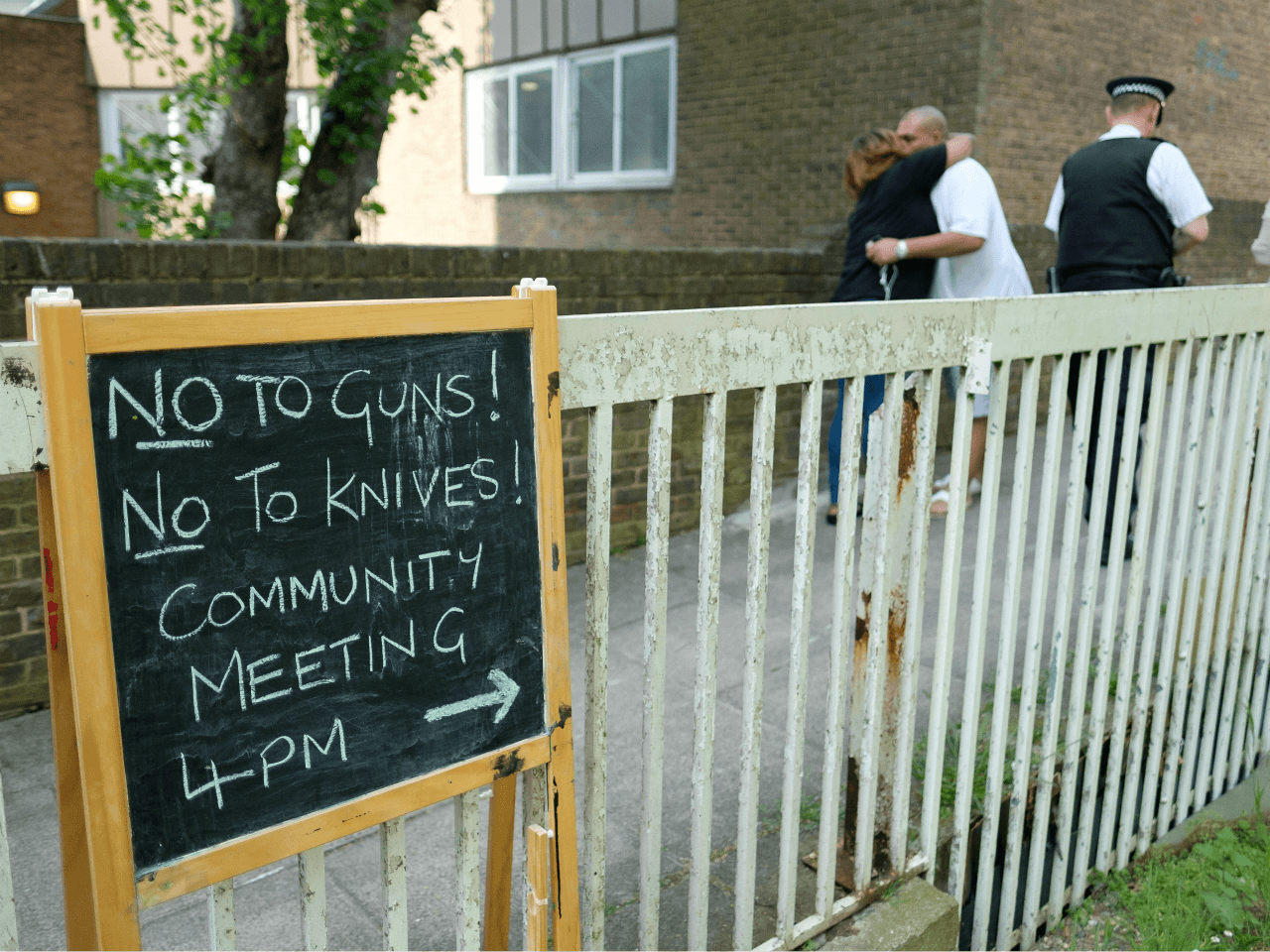 Children as young as nine are carrying knives and 69,000 a year are wounded by blades as areas turn into a "Wild West" thanks to the UK's violent crime wave, a senior police officer has said.
Assistant chief constable Jacqueline Sebire of Bedfordshire police said that after more than 20 years in the force, the past few years has felt "completely different," adding:
"Wild West? It can be… it's happening in broad daylight, they're in public spaces."
She was speaking to a joint summit of the Association of Police and Crime Commissioners and the National Police Chiefs' Council summit in London, where other top cops expressed concern about rising violent crime and slammed the focus on hate crimes and offensive comments.
THe senior officer explained that in the year to June there were 69,000 child woundings — defined as a stabbing or other violent incident resulting in a severe injury to a child aged between ten and 15 years old — an increase of 4,000 on the year before.
According to The Times, she said: "This feels completely different. I've worked in some really challenging London boroughs.
NPCC's Lead for serious violent crime @ACCBedsPolice took the time at #PoliceConf18 today to discuss concerns around the rise in violent crime and what must be done in order to tackle it pic.twitter.com/NZq7Z5WMsR

— NPCC (@PoliceChiefs) November 1, 2018
She continued: "This level of violence, this constant torrent of every single day another stabbing, another violent incident that we can't seem to get ahead of."
Adding: "There are children as young as 12 involved in stabbings. We have nine and 10-year-olds carrying knives."
Sebire also explained how violent clashes were happening in public spaces in broad daylight, showing footage of youths shooting each other in a car park.
The "disregard to some of the consequences or that they might get found out, that's what feels different to me", she said. "We've always had violence, we've always had people shoot and stab each other.
"But the level of increase and just how sustained it is… it's just constant. I worry that if we can't get this right with [agency] partners, and as a society and a community, I do worry that this will continue."
According to statistics released last month, one in five adults in England and Wales experienced crime last year whilst knife crime in London has hit its highest ever level.
For the year ending June 2018, homicide has risen by 14 percent, violent crime involving blades or knives by 12 percent, sexual offences by 18 percent, and robbery by 22 percent.
Report: UK Police Becoming 'Irrelevant' as Crime Surges While Charges and Investigations Plummet https://t.co/r8tHffsuHz

— Breitbart London (@BreitbartLondon) October 25, 2018
http://feedproxy.google.com/~r/breitbart/~3/73xP_jTGe4k/