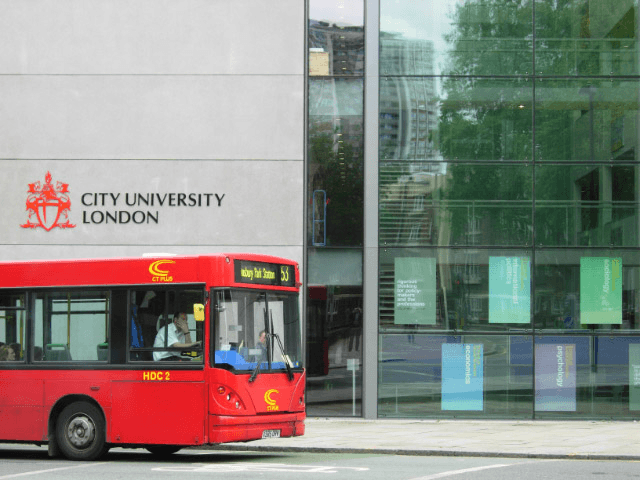 Days after calls for professors to be taught about 'white privilege', new data has revealed ethnic minority students are now the majority at 23 UK universities.
Black, Asian and minority ethnic (BAME) pupils in Britain are already more likely to attend university than their non-white counterparts, with figures showing the gap is growing year-on-year.
It is not this gap that institutions are being told to tackle, however, as they face calls instead for equality of attainment between ethnic groups, with universities urged to clamp down disparities in achievement by ethnic white students at higher education level compared to students from other backgrounds.
Figures from the Sunday Times' Good University Guide found that just over 99 per cent of students were white at Harper Adams University College, a Shropshire-based institution which specialises in education pertaining to the agricultural and rural sectors.
Yet white Britons are now a minority at many places of higher education, especially those situated in "hyper-diverse" cities like London and Birmingham, such as Aston University where 72.4 of the intake was of BAME students, and City University of London, where it was 71.6 per cent.
'Why is My Curriculum White?' campaign forces Oxford University to introduce compulsory black history exams. https://t.co/tGUHKrM8WW

— Breitbart London (@BreitbartLondon) May 29, 2017
Cambridge University, followed by Oxford, was rated Britain's best institution of higher education but the two fell towards the bottom when it came to the Guide's 'social inclusion' rankings, with 60 per cent of Oxford students coming from grammar or private schools.
Identity activist and MP for Tottenham David Lammy commented on the figures to blast Britain's elite universities as "gated communities for the privileged", demanding the "most egregious offenders" be banned from charging students more than £6,150 a year in fees until their 'social inclusion' rating improved.
The Labour figure added: "Disproportionate exclusion of students from socially disadvantaged backgrounds, from the north of England and inner cities, as well as ethnic minorities, is a stain on their reputation."
Last week a report by the University and College Union called on institutions to teach academics "awareness of white privilege", and for staff to undertake mandatory "unconscious bias" training in a bid to end inequality of outcome in attainment between ethnic groups.
Against the backdrop of "Why is my curriculum white" protests, which have pressured universities into replacing the study of European figures and topics with ones from the Global South on some courses, the paper also expressed concern that lack of ethnic diversity in syllabus content was contributing to BAME underrepresentation among academic staff, and disparity in attainment of top grades.
London Students Demand White Philosophers Ignored to 'Decolonise' Education https://t.co/qDOO7fFr5Z pic.twitter.com/NcoRyMaUyK

— Breitbart London (@BreitbartLondon) January 9, 2017
It echoed announcements made earlier this year that Britain's university regulator plans to "apply greater pressure than before for every university to reduce the outcome gaps", with the Office for Students (OfS) access director Chris Millward pointing to "the inclusivity of curricula … [and] teaching and assessment practices" as factors behind the disparity as he pledged to bring an end to "white, wealthy students" getting the best degrees.
Meanwhile, white pupils in England are the ethnic group least likely to go to university, with only 29% of 18 year-olds having commenced higher education in 2017, according to UCAS data.
While entry rates of all ethnic groups rose from the previous year, the increase was lowest in white students, at 1.5 per cent, while for Chinese the figure rose 3.6 per cent to 63 per cent, for Asian 3.8 per cent to 45.8 per centt and the black entry rate increased 3.2 per cent to reach 40.4 per cent.
The disparities were laid bare in a government-commissioned study produced in 2015 which showed the poorest Chinese pupils in Britain are much more likely to go to university than white pupils from the richest socioeconomic group, while the proportion of Chinese students attending elite universities (34 per cent) exceeded the proportion of white pupils enrolled at any university in Britain.
http://feedproxy.google.com/~r/breitbart/~3/3Ou_R7334D8/