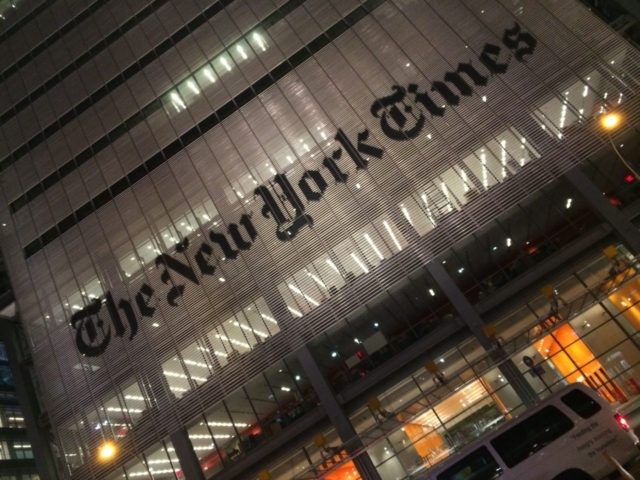 The White House criticized a story the New York Times published Tuesday about the president's  father, Fred Trump, and his tax filings when he was a real estate mogul.
"Fred Trump has been gone for nearly twenty years and it's sad to witness this misleading attack against the Trump family by the failing New York Times," White House Press Secretary Sarah Sanders said in a statement sent to reporters.
Sanders accused the New York Times and other media of losing their credibility for hit pieces about members of Trump's family.
"[T]hey are consumed with attacking the president and his family 24/7 instead of reporting the news," Sanders said, noting that the Times rarely reported anything positive about the president.
Trump mocked the New York Times on Tuesday night at a campaign rally in Mississippi, specifically calling out one of their reporters for laughing in 2016 when a Democrat warned of Trump winning the Republican primary.
Spotting NYT reporter Maggie Haberman, Donald Trump mocks her during his rally in Mississippi for this TV moment in 2016 pic.twitter.com/PPGnYETHVJ

— Charlie Spiering (@charliespiering) October 3, 2018
The president has signaled his frustration with his hometown paper — referring to it as the "failing New York Times."
"All my life, I have had very few stories, but some on The New York Times," Trump said in a September press conference. "Now I average about three or four a day … they're all negative. No matter what I do, they're all negative. But you know what? That's okay. I still love the paper."
http://feedproxy.google.com/~r/breitbart/~3/sglJ-2ML4GE/