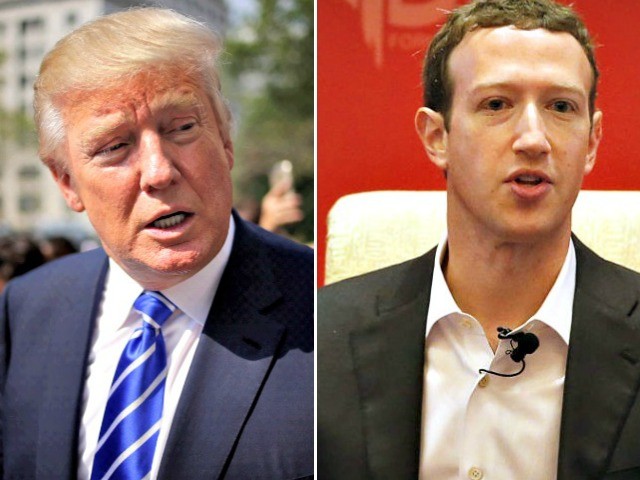 President Donald Trump may meet with top executives from Google, Facebook, and Twitter in October, according to the White House.
Senior economic advisor Larry Kudlow told reporters at the White House that he already had a productive meeting with Google CEO Sundar Pichai at the White House last week. Kudlow said Pichai committed to a meeting with the president, which would likely be held in October.
"He committed to come back to the White House. We're going to have a little conference," Kudlow said. "The president will preside over it. We will have the big internet companies, the big social media companies, search companies – and some who are dissatisfied with those companies."
He said that he wanted Facebook and Twitter to join the meeting as well as other companies and discuss topics of interest including China and intellectual property.
Larry Kudlow just told reporters Google CEO Sundar Pichai committed to coming to the White House for a conference with social media and Internet companies that President Trump will preside over. WH hopes it will include Facebook and Twitter. No date yet.

— Eamon Javers (@EamonJavers) October 2, 2018
I asked Larry Kudlow about his meeting last week with Google's CEO. Kudlow was very complimentary…. and then said the WH hopes to have major internet and social media companies to the WH for a conference, led by @realDonaldTrump

— Blake Burman (@BlakeBurman) October 2, 2018
At the White House, @larry_kudlow says the administration is hoping to convene big tech companies like Google, Facebook, Twitter and some folks on the other side for a forum planned for mid-October.

— Christopher Cadelago (@ccadelago) October 2, 2018
Larry Kudlow tells reporters that Google CEO Sundar Pichai will come to the White House for a meeting between Trump and Big Tech, likely this month. pic.twitter.com/oUmqeLn1ZF

— Toluse Olorunnipa (@ToluseO) October 2, 2018
.@larry_kudlow says his meeting with Google CEO Sundar Pichai went well. He says that Google will be back for a meeting with the president, which he hopes will include other tech companies like Facebook and Twitter. Says he expects the meeting to take place this month. pic.twitter.com/1vH1KtVuYB

— Sean Doody (@swdoody) October 2, 2018
http://feedproxy.google.com/~r/breitbart/~3/jiiyVqkS040/